Posted on
Charles City's virtual Art-a-Fest runs smoothly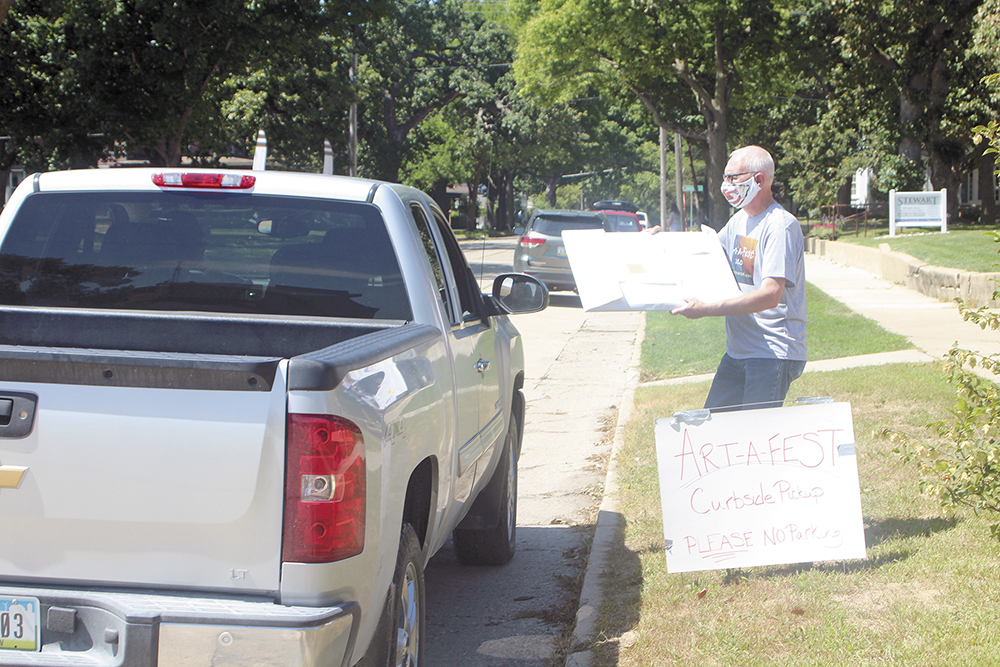 By James Grob, jgrob@charlescitypress.com
Charles City's annual Art-a-Fest celebration wasn't typical, but the event was held for the 47th consecutive year, despite the problems created by the COVID-19 pandemic.
The Charles City Arts Center hosted the Art-a-Fest celebration mostly online, due to concerns about the pandemic.
Bruce Bergland, Art-a-Fest volunteer, said he was pleased with how it turned out.
"I think it worked beautifully," Bergland said. "We had some glitches early on with the website, but otherwise it's worked very well."
In all, more than $4,000 worth of art was sold, all of which went to the artists participating.
Bergland said that smaller items like pottery pieces seemed to sell better than larger items such as big paintings, because people were more comfortable purchasing smaller items online.
Participants in the art festival set up small displays at the CCAC, which were listed online all last week.
The artwork was open for viewing by the public at the CCAC by appointment, and was photographed and put online. Art patrons previewed the sale online, and could sign up for Art-a-Fest bucks online and also at various businesses around town.
The sale went live at 9 o'clock Saturday morning. The artists set the prices, and the CCAC set up appointments for curbside pickup at the center. Event updates were live-streamed throughout the day on social media. About 15 artists participated this year.
David Schmitz, Iowa Arts Council administrator and local CCHS alum, judged the event. Janiece Bergland won first prize, while second place went to Kurt Wedeking and third place went to Ashley Schmidt.
Honorable mention honors were granted to Steve Schiller, Chris Falkavage, Bill Haywood, Emily Kiewel and Noah Orthel.
"For the most part, people have been very accepting of it," Bergland said. "It's been frustrating for some people who aren't maybe as technologically equipped, but overall, I'm happy we were able to have it."
Bergland said that Art-a-Fest Chairperson Ashley Schmidt and CCAC Director Emily Kiewel were the ones to thank for how smoothly the annual art celebration went.
"They're both very knowledgeable with technology, thank goodness," he said. "They did a wonderful job of getting everything set up and ready to go."