Posted on
Red Kettle money helps Charles City School District buy masks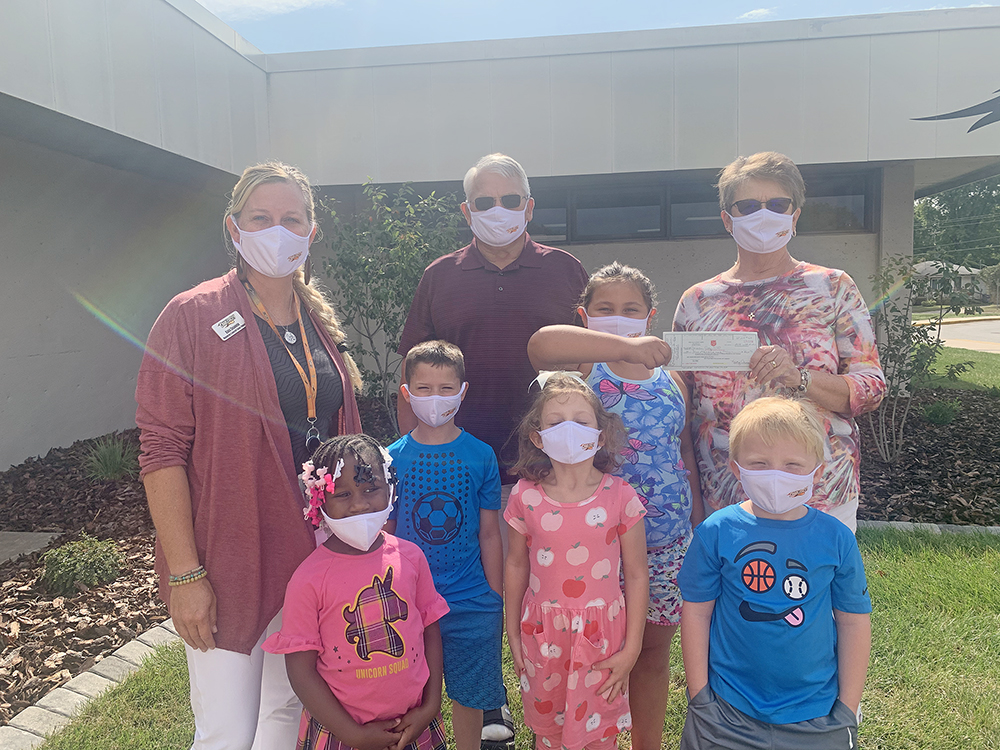 By James Grob, jgrob@charlescitypress.com
The local Salvation Army's Red Kettle campaign recently presented the Charles City School District with a check for $2,500 for the purchase of masks for the students of all ages.
The donation helped to purchase more than 1,200 of the masks, each with a Charles City Comet logo on it.
"We wanted to do something that was COVID-related this year, of course, and this sounded like a good project that could impact a lot of students and a lot of families," said Cherie Schafer of the Salvation Army's local Red Kettle campaign. "That's all money from the Red Kettle Fund."
Every Christmas season the campaign raises money with bell-ringers staked out near local establishments and awards the money locally.
The $2,500 donation was the largest-ever Floyd County Salvation Army donation.
"This is money raised in the community." Schafer said. "When you put that money in the kettle, it's going to something local and something useful."