Posted on
Fabric artist featured at Charles City Arts Center in October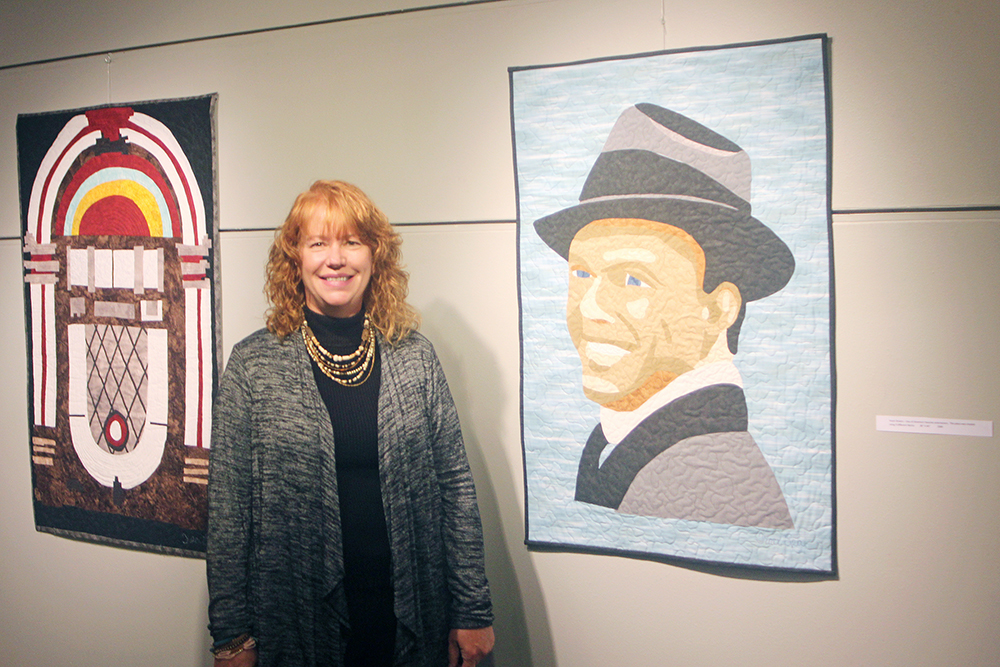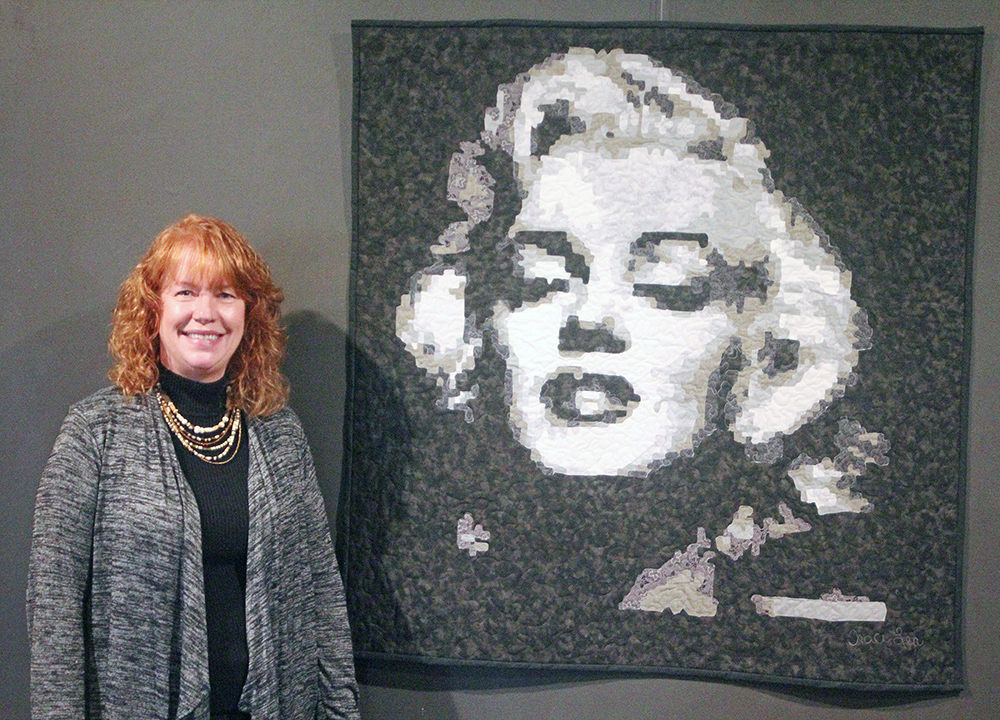 By James Grob, jgrob@charlescitypress.com
New Hampton fabric artist Traci Utley is the featured artist for the month at the Charles City Arts Center, and her mosaic quilts are on display.
Utley is the owner/creator at Frankelyy and owner/artist at Traci Utley designs. The CCAC held a livestream video tour of her work on its Facebook Page on Friday, which is still available to view.
Originally from Hudson, Utley has lived in New Hampton for about 12 years.
"I started traditional quilting over 35 years ago," Utley said. "About 14 years ago, I made a change and started looking into art quilts and started designing on my own."
Utley said she decided to take a try at mosaic quilts and has continued to pursue making art quilts.
"It gives me a chance to express myself," she said. "I enjoy picking out fabrics and combining them in ways few people would expect."
Utley said the one piece that seems to get the most attention is her Marilyn Monroe quilt. She has several others based on well known photographs.
"They may look like a picture that is printed on fabric, but trust me, that is not the case," Utley said. "I love the uniqueness of it and the way it lets me express myself."
Utley said that her art quilts are an expression of different topics that she loves.
"Whether it is landscape, statues, portraits or miscellaneous subjects, I put a great deal of time and love into each piece," she said. "The quilts are made of hundreds of pieces of fabrics that are placed together to convey the lights and shadows that create the topic"
Utley said she usually works from a photograph, then creates a pattern on the computer, then prints it off and creates a second pattern with more detail by drawing it.
"Then I start cutting out the fabric and piecing it all together," she said. "My subject matter varies upon whatever catches my attention that day."
Utley also expresses herself artistically through photography, gardening, canning, knitting and fiber dyeing. She said she also designs commission pieces. Her website is Traci-Utley-Designs.webnode.com.