Posted on
Dave's Restaurant back up and running as buffet returns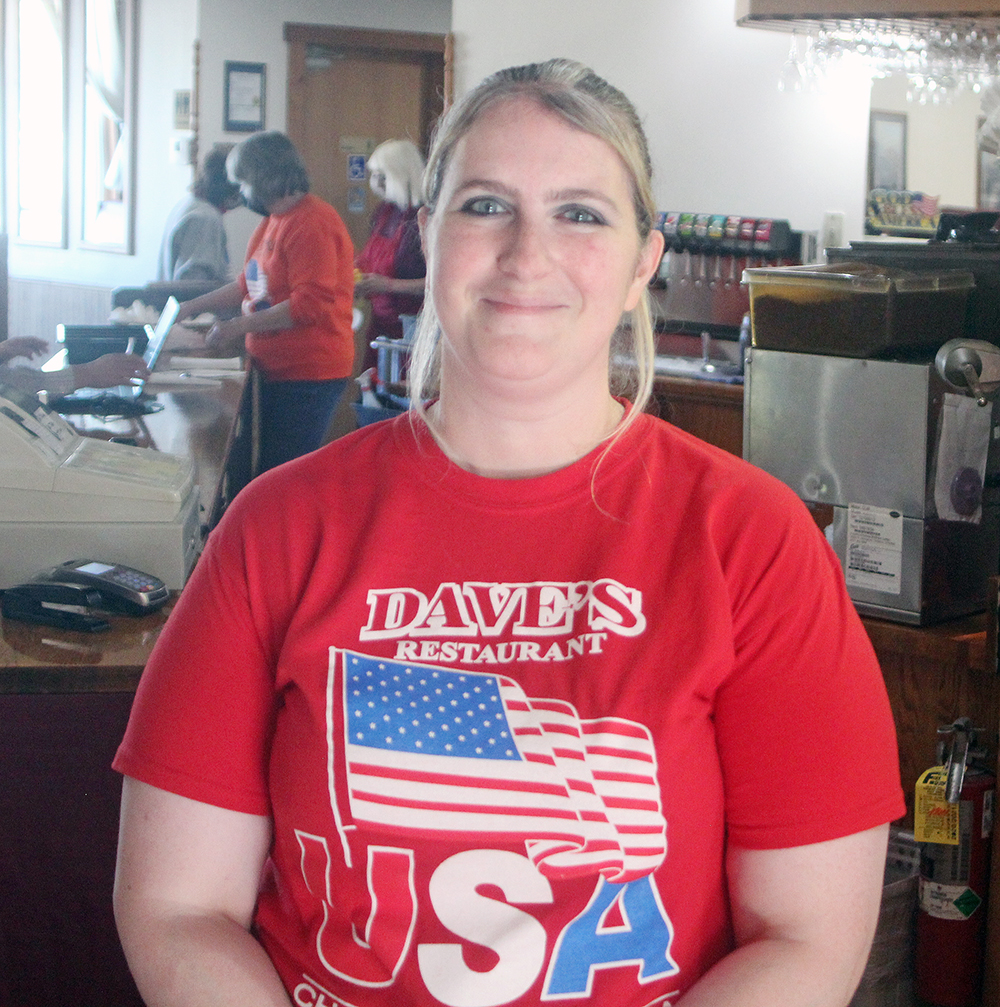 By James Grob, jgrob@charlescitypress.com
Kim McIntire hoped to hit the ground running last month when she assumed ownership of Dave's Restaurant in Charles City.
Unfortunately, just a couple days into her venture as a local business owner, she ran into the COVID-19 wall.
"We had some people in quarantine, so we didn't have enough staff to stay open and had to shut down," McIntire said.
After communication with public health officials, Dave's was closed down for two weeks. The restaurant reopened on Oct. 6, and the customers responded.
"I'm very happy to be back in business," McIntire said. "Business has been getting better and better."
Many of those customers have been clamoring for McIntire to again offer a buffet, which had been one of Dave's most popular services until last March, when the daily buffet was discontinued as a precautionary measure.
Those customers will get their wish today (Friday) and Sunday, when McIntire will give the buffet a try on a trial basis.
"We'll see how that goes," she said. "If it goes well, we will re-evaluate and maybe open up some other days."
When there's no pandemic going on, Dave's Restaurant offers an extensive buffet, a salad bar, a full menu, homemade pies and soups. It's also known for its homestyle cooking and catering.
McIntire, who has worked at the restaurant for 20 years, purchased the business last month from Dave Holschlag, who had been running the business since 1991. Holschlag retired as a restaurant owner, but still works for McIntire. He was 22 years old when he bought the restaurant — then known as "Brook's," in the old mall in 1991. When the mall closed down 17 years ago, he moved to the current location at 809 S. Grand Ave.
McIntire started out as a cook at Dave's. That job evolved into desserts and then moved into inventory, scheduling and all other aspects of operating a restaurant. She is a Charles City native and graduated from CCHS in 2000, when she was still known as Kim Novac.
She said that despite the two-week pause, she is enjoying her new role in the restaurant business.
"The community has been very supportive and we're very appreciative of that," McIntire said.