Posted on
Eight CCHS musicians, vocalists earn All-State honors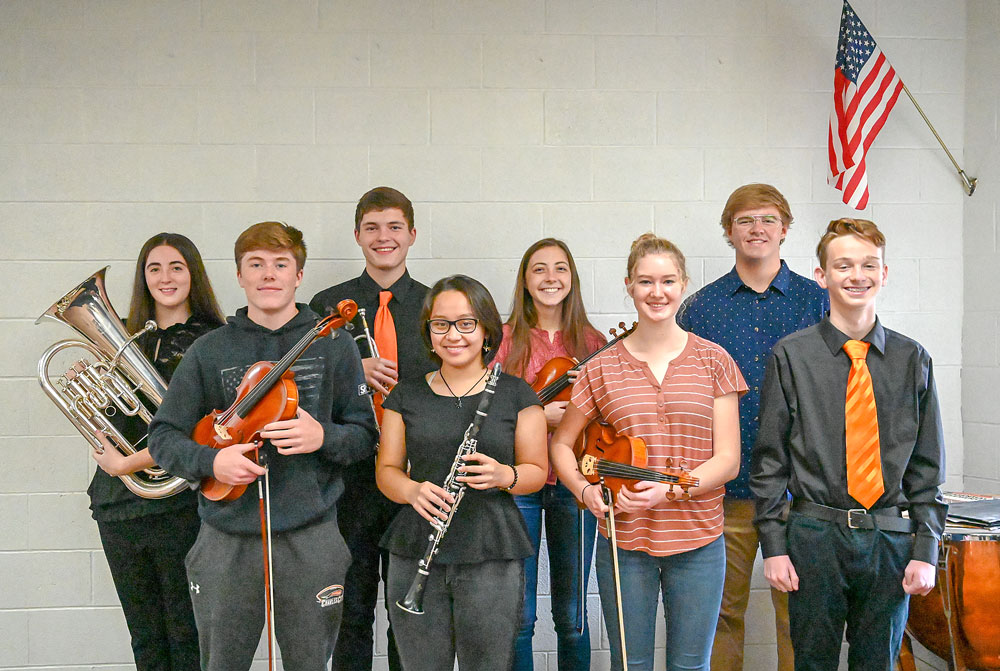 By James Grob, jgrob@charlescitypress.com
Eight Charles City High School band, orchestra and vocal music students received the ultimate honor recently — selection to the All-State music festival.
Charles City students selected are freshman Aidan Shannon for viola, junior Shemaiah Lara for clarinet, sophomore Harper McInroy for viola, sophomore Anders Haglund as a tenor, senior Makenna Jensen for euphonium, junior Christian Howe for cornet, senior Libbie McKeag for violin and senior Cael Ruzicka as a bass.
Unfortunately, the students won't actually get to participate in the festival this year. In early October, the joint committees of the Iowa High School Music Association (IHSMA) and the Iowa Music Educators Association voted unanimously to cancel the 2020 All-State Music Festival due to health safety concerns presented by the ongoing COVID-19 pandemic.
All-state auditions were held virtually from Oct. 22-24, and were still divided into regions in LeMars, Hampton-Dumont-CAL, Independence, Atlantic, Indianola and Washington, representing 263 high schools.
Nearly 1,100 students were selected to receive the honor, with 268 students selected for the band, 211 students selected for the orchestra, and 601 students  selected for the chorus. These students represent the top 1.7% of all Iowa high school musicians.
"While we are saddened that the festival concert itself will not be able to take place to celebrate their achievement, that in no way diminishes the honor of these young musicians have achieved," the IHSMA stated in a press release. "They are in every way All-State Musicians."
IHSMA will still be mailing out All-State medals, certificates and bumper stickers to the students. The CCHS band director is Jacob Gassman, the vocal music director is Derek Sturtevant and the orchestra director is Sam Naumann.