Posted on
Floyd County Medical Center seeks additional midwife as baby business continues to grow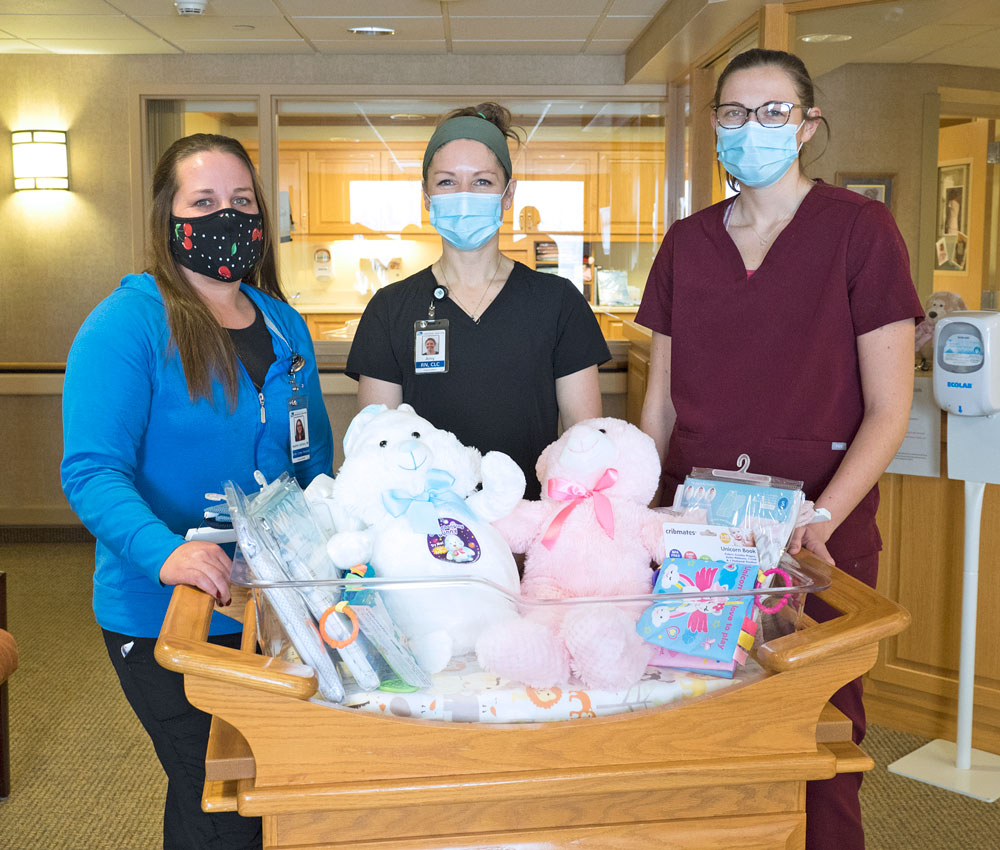 By Bob Steenson, bsteenson@charlescitypress.com
Floyd County Medical Center is in the business of birthing babies. So much so that it plans to add another certified nurse midwife to its staff in the coming months, and continues to recruit physicians who also deliver babies.
There were 93 babies born at the county hospital in 2020. More than half — 51 of them — were delivered by Judi Halbach, the medical center's first certified nurse midwife.
There are 13 babies expected to be delivered just in January. That number had originally been 17, but several of the moms had their babies early.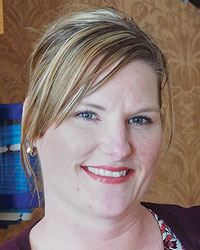 Halbach, who is an advanced registered nurse practitioner specializing in midwifery, is one of a team available to deliver, also including physicians Dr. Paul Royer, Dr. David Schrodt and Dr. Janet Tull, and general surgeon Dr. Angela VanGilder when a C-section is needed.
Administrator Rod Nordeng said the medical center is committed to offering deliveries, and to its midwifery program. They have received five applications for the additional midwife position, and will bring in several candidates for interviews, hoping to have someone join the staff within about six months.
"We're really excited about the recruitment," he said. "It's moving quicker than we expected. We'll be selective and we need to make sure we find the right candidate for the model that we have here — that our midwifery program is the midwives delivering their babies."
Nordeng said some hospitals include midwives on their staff, but they are part of a rotation and a delivering mom may get a midwife or a physician, depending who is on call.
"We'll do everything we can to make sure if the mom wants a midwife she has a midwife," he said, adding that an additional provider will help make that possible.
Nordeng said the response to offering midwifery services at the hospital and clinic has "far exceeded" his expectations.
"Judi was hired April 1, 2019, and at that time we were committed to, when the time came, we would add a second midwife, we would add a third. Our mission or our vision with this has not wavered. … It's good for moms, it's good for families, and it's such a nice complement to the physician delivery model, too," he said.
"With smaller communities in health care it's word of mouth," Nordeng said. "The growth in our midwifery program is directly related to Judi. … At the end of the day it's the work that Judi does with the moms. They talk and they share. They share their stories with us on Facebook."
Halbach said many women are looking for the special relationship that a midwife offers, including being with them through their entire labor.
She said with midwifery service there is less medical intervention, although she doesn't do high-risk pregnancies.
"We induce women less. There's less epidural use. The C-section rate is lower. Midwive's outcomes are proving to be better, in the research," she said.
Nordeng said the medical center's data shows that among first-time mothers, the rate of C-sections at the hospital is less than 9%.
"So for that first-time mom coming in to the organization, they have a 91% opportunity to deliver vaginally, and that's incredible," he said.
Statewide, in Iowa about 30% of all births and in Minnesota about 25% of all births are by C-section, Nordeng said, although that includes subsequent C-sections for the same woman after a first C-section delivery, which raises the figure.
Halbach said those figures are important to many women who really want a vaginal birth. They know that if they have one C-section they are more likely that their future births will also be by C-section.
Some communities, including many Mennonites, have traditionally done most of their births at home, but they are finding with a certified nurse midwife they can have a home-like delivery in a hospital birthing center while still having the safety of medical intervention available if needed, she said.
Halbach said adding another midwife will increase the chances that women who want to deliver with a midwife are able to do so. Now, if she is on vacation or otherwise unavailable and one of her patients goes into labor, one of the physicians will deliver the baby.
"There are qualified professionals to cover for me, but it's not a midwife. Our approach is different," she said. With two midwives available they can cover for each other as well as working together.
"We'll both see the patients," Halbach said. "They'll rotate their visits through both midwives, so they know us and we know them."
Nordeng said it's important to remember that certified nurse midwives are advanced practice registered nurses as well, who can prescribe medications and order tests and lab work.
"They do more than deliver," he said. "There's just that full gamut of women's health we continue to grow. I've talked about a vision of a center of excellence for women's health."
Nordeng said the medical center continues to also recruit for family physicians who deliver babies. Dr. Janean Wedeking, a doctor currently completing her medical residency in the Air Force, will join the staff in 2024, and is spending vacations and other time off until then in Charles City working at the medical center.
The medical center has also offered a contract to another family practice physician who delivers babies, Nordeng said.