Posted on
CCHS speech group uses old school material to earn All-State honors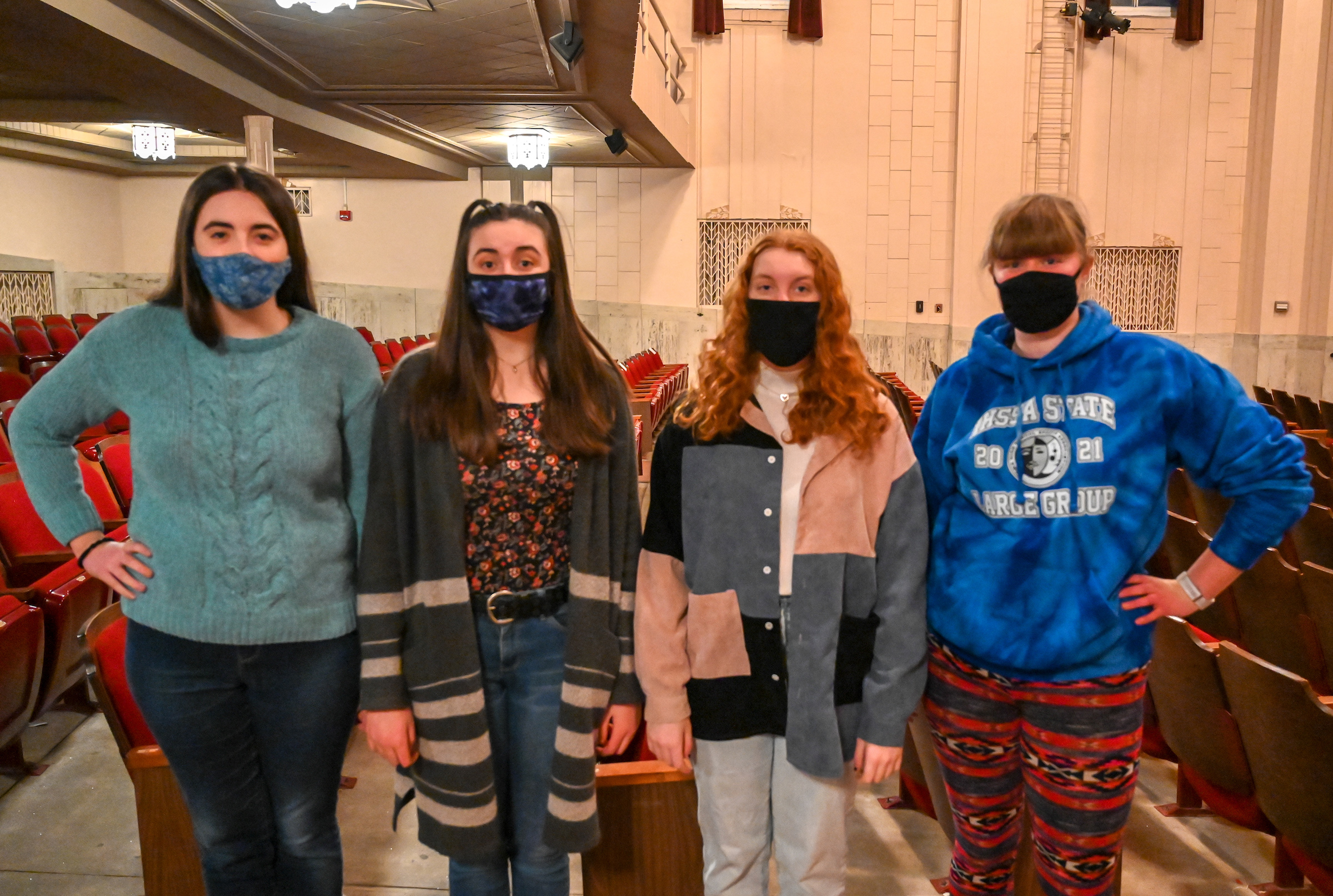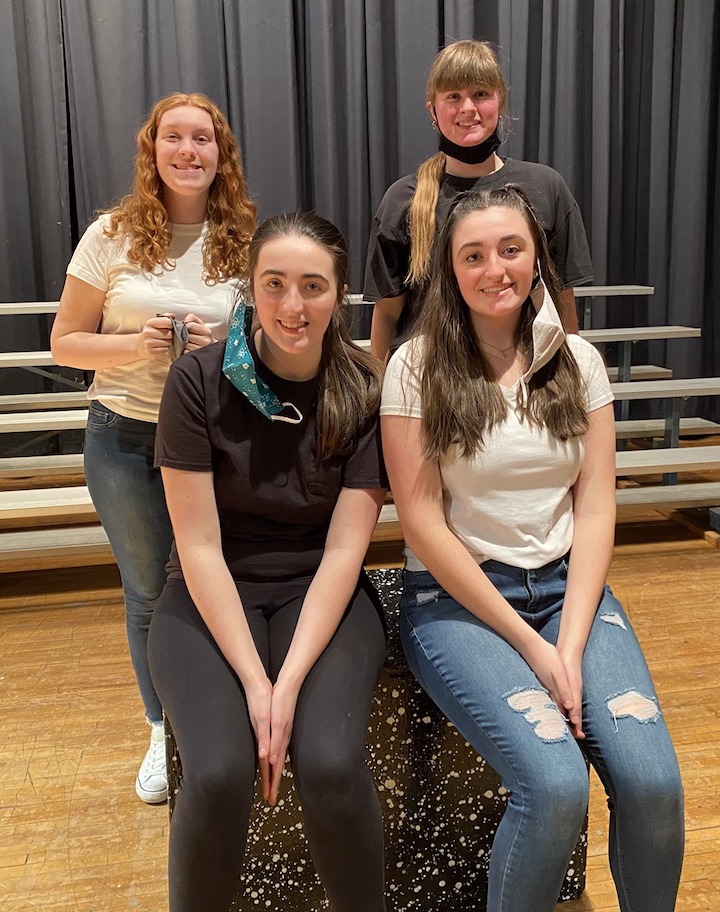 By James Grob, jgrob@charlescitypress.com
Some voices from the past helped Charles City High School's choral reading speech group find its own voice.
In a year dotted with challenges and obstacles due to the COVID-19 pandemic, the speech group earned a Division I rating in choral reading at state competition in Postville on Feb. 6, and team members Anna Herbrechtsmeyer, Rosie Baldus, Makenna Jensen and Sophia Jensen found out this week that they had received prestigious All-State recognition from the Iowa High School Speech Association.
"I am so proud of where we ended up, especially because of how depressing senior year was with COVID, and a lot of my favorite activities were canceled," said Baldus, a senior, who said she and her teammate Makenna Jensen, also a senior, were "busting with happiness" when they heard the news. "I could tell that under the masks both of us couldn't stop smiling."
CCHS speech coach Michelle Grob said that the group members did most of the directing on their own, with only occasional advice from her and assistant speech coach Jenna Haglund.
"That group practiced several times a week on their own without coaches," Grob said. "They worked really hard and should be very proud."
Baldus said the four actors struggled with the piece at first, but bonded during rehearsals and perfected it as best they could.
"We were even more proud of the fact that we didn't receive much direction on this piece," Baldus said. "Mrs. Grob met with us once in a while, but we pulled the strings together."
Pandemic protocols were required for performances and throughout the rehearsals, so the students had to act out their scenes wearing masks and keeping a safe social distance from each other.
"Blending voices can be a challenge without the masks so you can imagine how much of a struggle it was with masks, but our more than capable team ate that challenge up," Baldus said. "Anna and Sophia are very talented actresses and I am so glad we are leaving speech in their more than capable hands."
Baldus and Jensen chose the winning piece, which was written by former CCHS speech coach Linda Brant, with help from the 1989 CCHS choral reading team.
The script was entitled "The Good Old Days," and was written and performed with a mixed cast of 14 actors. The 2021 team performed it with four.
Brant was the speech and drama director at CCHS from 1980 until 2010. After retiring from the classroom, she continued coaching speech and directing plays until 2018.
The 1989 cast members were CCHS alumni Shaun Boyd, Kalyn Fitzgerald, Matt Harris, Lisa Hrdlicka, Niki King, Patti Krueger, Penni Krueger, Wes McMains, Craig Monroe, Dan Patton, Shawn Ploeger, Jen Roths, Mike Sinnwell and Linda Souder, who took the script to All-State and performed it at the All-State Festival.
During her time as speech coach, 22 of Brant's choral reading casts were named outstanding, with scripts the casts had brainstormed for Brant to write. Brant said that this year's script had not been performed since the 1989 All-State Festival.
Unfortunately for this year's choral reading team, they won't get the chance to perform at All-State, as traditional speech sites Northern Iowa and Iowa State are not hosting big events due to COVID.
They will still receive medals, certificates, an All-State banner for the school district and All-State apparel, if they so choose. They will also be recorded in history as one of many CCHS speech teams to receive the honor over the years.
"I am so proud we get to carry on the Charles City All-State legacy for another year," Baldus said. "While I wish we could perform this year, I am satisfied with getting so far with my wonderful team and my best friend Makenna, who I had the pleasure of performing with in all of my events."
Two of CCHS's Improvisational Acting teams also competed in Postville on Feb. 6 for the state contests.
The team of Christian Howe, Griffin Franksain and Sincere Collins — who have performed together in the category for three years — received a Division I rating but came short of All-State recognition. The group of Makenna Jensen, Rosie Baldus and Natalie White also advanced to state and received a Division II rating.
Grob, who coached speech and drama for several years in other districts, said that her first year coaching it at CCHS has been rewarding.
"It's been a great first year as speech coach at Charles City High School because all of the students involved are so very passionate about speech, especially all the girls involved in this choral reading piece," Grob said. "It's so nice to see their hard work paying off."
Speech students are now working on individual speech, with districts scheduled for March 1 and March 3.