Posted on
Lions Club members learn about 'The Good Old Days'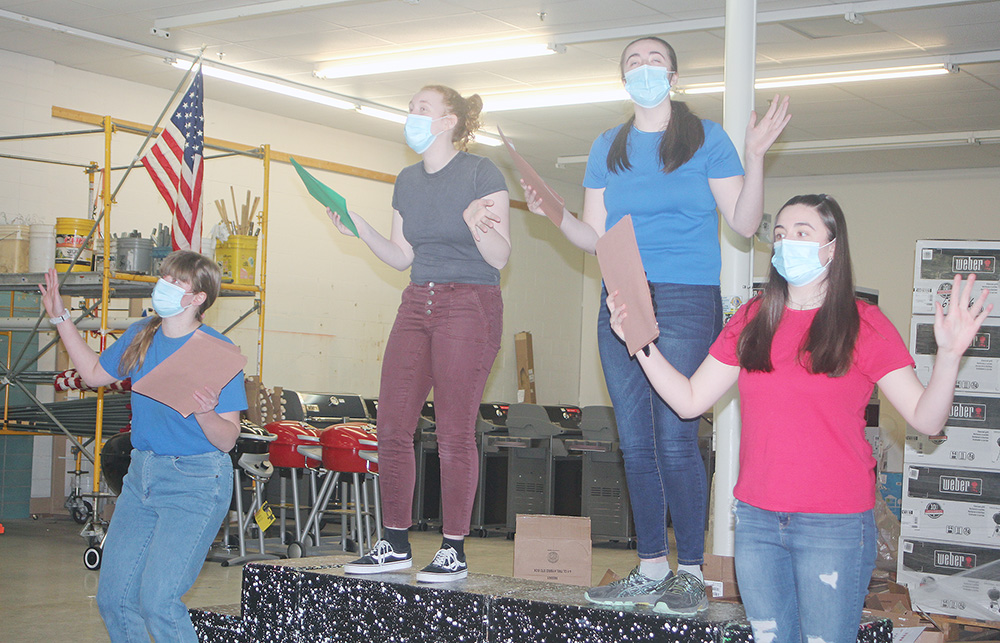 By James Grob, jgrob@charlescitypress.com
Charles City High School's choral reading speech group members Rosie Baldus, Anna Herbrechtsmeyer, Sophia Jensen and Makenna Jensen did not get to perform their sketch at the IHSSA All-State Festival this year, as the festival was called off due to pandemic restrictions. The four award-winning actresses did get to perform the sketch, entitled "The Good Old Days" in front of Charles City Lions Club members at the club's weekly lunch meeting on Friday.
CCHS speech coach Jenna Haglund talked to the members about high school speech contests, the difficulties the group speech teams had this year, and the great tradition Charles City has with speech.
"The Good Old Days" was written in 1989 by former speech coach Linda Brant and the 1989 CCHS choral reading team, which also earned All-State honors for their performance 32 years ago.
Also included in the program were two individual speech performances, as Baldus performed a monologue and Anders Haglund performed a song from the musical "You're A Good Man, Charlie Brown." One of the Lions Club members commented that it was the most entertaining program the club had seen in quite some time. District competition for high school individual speech events will take place this week.