Posted on
Charles City man, convicted of murder as a teen, loses latest appeal
By Bob Steenson, bsteenson@charlescitypress.com
The Iowa Court of Appeals has affirmed the murder conviction of a Charles City man who was first tried as a young teen, leaving him to continue serving a sentence of life in prison.
Edgar T. Concepcion Jr., now age 26, was convicted in 2010 for the 2009 murder of his 3-year-old cousin, Krystal Banes. Concepcion was 14 years old at the time of the child's death.
After numerous other court proceedings, he appealed his conviction to the Iowa Supreme Court for the second time in 2019. The Iowa high court accepted the appeal and sent it to a three-judge panel of the Iowa Court of Appeals, which issued its decision on Wednesday.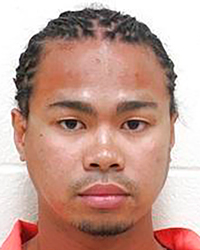 In the appeal, Concepcion's attorneys had argued that he was actually innocent of the crimes, his trial attorney was ineffective in failing to challenge his competency to stand trial and the trial court violated his due process rights by failing to suspend the trial to assess his competency, certain medical testimony was inadmissible, his trial attorney was ineffective in stipulating to probable cause for detention, and the interrogation method used by law enforcement officers was unconstitutional.
The Court of Appeals went through each argument, dismissing it in turn.
The appeals court ruled that "new evidence" that Concepcion argued showed he was innocent was just one more medical expert weighing in on evidence where there had already been "a battle of experts" by various forensic pathologists during the trial, and the jury was free to choose which argument it found more credible.
Regarding the competency claim, the appeals court agreed that Concepcion's age, difficulty with the English language and status as a Philippine immigrant from a different culture might have made it more difficult for him, but did not rise to the level of him being unable to understand the proceedings or aid in his own defense.
Regarding the interrogation claim, the court ruled that issue had already been decided on a previous appeal that "there was no indication Concepcion's statements were involuntary," and it was not going to relitigate that question.
The appeals court denied Concepcion's application for post-conviction relief.
Concepcion had been arrested and charged in 2009 for the death of his cousin, 3-year-old Banes. A state medical examiner's report ruled that the girl's death was caused by homicide by asphyxiation and that there were injuries on the body consistent with severe trauma and sexual abuse.
After a hearing determined that Concepcion should be tried as an adult rather than in the juvenile court system, a District Court trial ended in the jury convicting Concepcion of first-degree murder, first-degree sexual abuse, second-degree sexual abuse and child endangerment resulting in bodily injury.
Concepcion was was sentenced to two terms of life in prison without the possibility for parole on the murder and first-degree sexual abuse charges, the mandatory sentence at the time in Iowa, plus 25 years for the second-degree sexual abuse charge and five years for the child endangerment charge.
However, in 2012 the U.S. Supreme Court ruled that mandatory sentences of life in prison without the possibility of parole were unconstitutional for juveniles, and that judges must consider the unique circumstances of each juvenile offender before passing sentence.
In 2016, the U.S. Supreme Court made that decision retroactive to persons sentenced before 2012, thereby including Concepcion's sentence.
In an appeal of the case, the Iowa Court of Appeals found sufficient evidence to support Concepcion's convictions, but vacated the sentences on the first-degree murder, first-degree sexual abuse and second-degree sexual abuse charges and remanded the case to District Court for resentencing based on the U.S. Supreme Court rulings.
After a Floyd County District Court hearing in February 2016, Concepcion was again sentenced to life in prison, but now with the possibility of parole.
"Life with parole does not necessarily mean you are ever going to get out of prison," Judge James Drew told Concepcion at the sentencing, saying it was up to the Iowa Board of Parole to decide if he would ever be released.
"None of us has got a crystal ball," Drew told him.
Later that year, Concepcion filed an application for post-conviction relief, seeking a new trial and arguing that he had been ill-served by his attorney during the original trial, that police had violated his Fifth Amendment rights and that new evidence had come to light.
A hearing was held in Floyd County District Court in April 2018, and in March 2019, Judge Colleen Weiland denied the application, affirming the convictions.
Concepcion appealed that decision to the Iowa Supreme Court, which accepted the appeal and sent it to a three-judge panel of the Iowa Court of Appeals, which filed its ruling affirming the convictions on Wednesday.