Posted on
Charles City school relaxes mask rules following state guidelines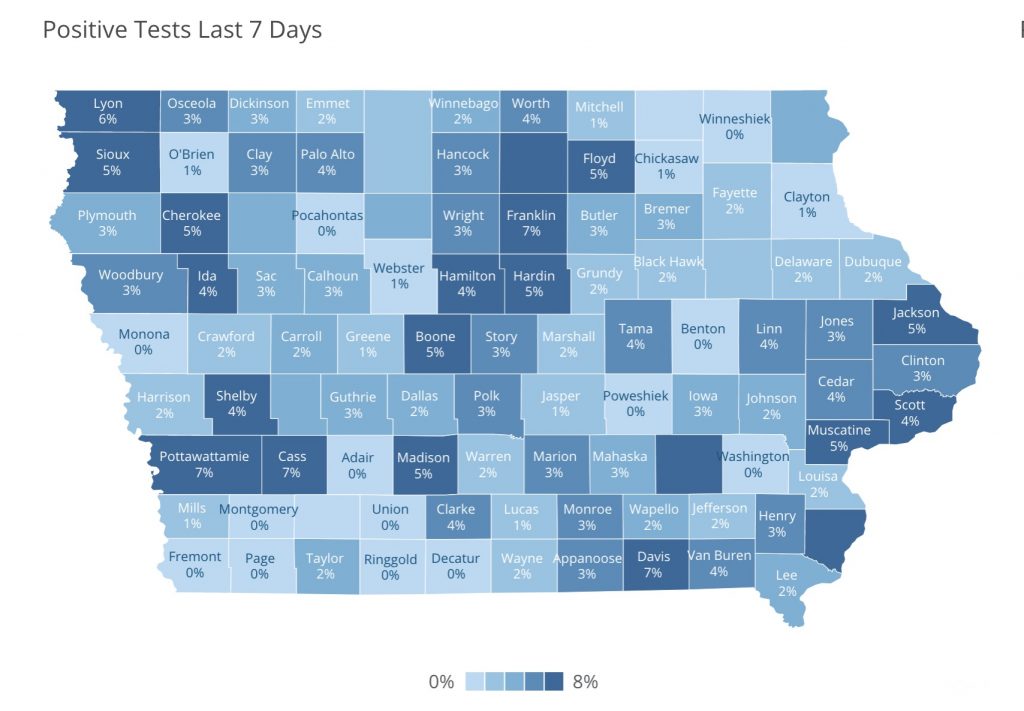 By Bob Steenson, bsteenson@charlescitypress.com
Based on new mask guidance from the federal Centers for Disease Control and Prevention and the Iowa Department of Public Health last week, the Charles City school district is making mask use in schools and at school events optional — but still recommended.
"Per the state's guidance, students and staff will only be quarantined if they are symptomatic or known to be positive for COVID-19," according to a statement the school district issued Friday.
"The state has adjusted its guidance to recommend schools and child care settings approach COVID-19 like other childhood illnesses," it said. Children who have been exposed to COVID-19 but who are not symptomatic or test positive will no longer be required to stay home, regardless of mask usage.
"Again, effective immediately, cloth face coverings are optional and recommended at school and at school events as per Iowa Department of Public Health," the school district said.
Charles City City has dropped its mask requirement for city employees in City Hall and other city facilities with the new CDC guidelines, said City Administrator Steve Diers.
He said the Charles City Public Library will likely keep its employee mask requirement in place for now because of the number of children that visit the facility.
The state COVID-19 data website shows the number of fully vaccinated persons in Floyd County continuing to inch upwards.
As of Monday, the state said that 5,325 county residents have received both doses of a two-dose vaccine and 350 resident had received the single-dose Johnson & Johnson vaccine, for a total of 5,675 vaccinated residents.
The 14-day positivity rate for COVID-19 tests in the county was 3.9% Monday, and the 7-day positivity rate had increased to 5.1%.
Floyd County Public Health will begin offering COVID-19 vaccines to children age 12 to 15, that department said in a statement Friday.
"The CDC's Advisory Committee on Immunization Practices recommended Pfizer's COVID-19 vaccine to adolescents aged 12-15 years old," Floyd County Public Health said. "The CDC now recommends that this vaccine be administered in 12-15 year-olds and vaccination can begin immediately."
The Pfizer vaccine had already been available to persons age 16 and older.
Floyd County Public Health will be offering the Pfizer vaccine in the coming weeks, the statement said.
"Residents are encouraged to go online and sign their children up on the Floyd County Public Health wait list at www.floydcoia.org. When the vaccine is available and clinic dates have been set you will receive a phone call from Floyd County Public Health to set up a time for your child's vaccination," the statement said.
"For any additional questions please call Floyd County Public Health at 641-257-6111 or your local health care provider," it said.
HyVee announced last week that the Pfizer vaccine is available at all its pharmacies to vaccinate anyone age 12 and older.
Last Friday, the Iowa Department of Public Health issued guidance to schools and child care providers, advising them to treat COVID-19 as other childhood illnesses.
For example, it advises children to be excluded from school or child care when they have chicken pox, diarrhea, influenza, whooping cough, strep throat or vomiting. COVID-19 is now also on that list.
Children with COVID-19 can return to school or child care 10 days after symptoms start and 24 hours with no fever and improved symptoms, or 10 days after a positive test if there are no symptoms.
Kelly Garcia, director of the Iowa Departments of Public Health and Human Services, said in a letter to schools and child care professionals that the state's response to COVID-19 "does not, and should not, look the same as it did a year ago."
"Our guidance is also evolving as we learn more information. This evolution allows people to hone in on what is risky and what is not — which ultimately keeps our collective public health response strong," Garcia wrote.
"We are concurrently revising our COVID-19 guidance for school and child care settings, including quarantine guidance, to recommend that while COVID-19 positive and symptomatic children should be excluded, exposed children should no longer be required to stay home, regardless of mask usage," she wrote.
"Moreover, when there is a positive case, parents should be given information around exposure to COVID-19 in order to make their own informed decisions regarding risk," she wrote.
"To that end, while we acknowledge that some parents may want their child to continue to wear a cloth face covering for reasons that make sense for their family or that child's individual health condition, we urge schools and child care settings to provide parents and students with the option to make their own decision about mask usage," Garcia wrote.