Posted on
Charles City Arts Center still open for business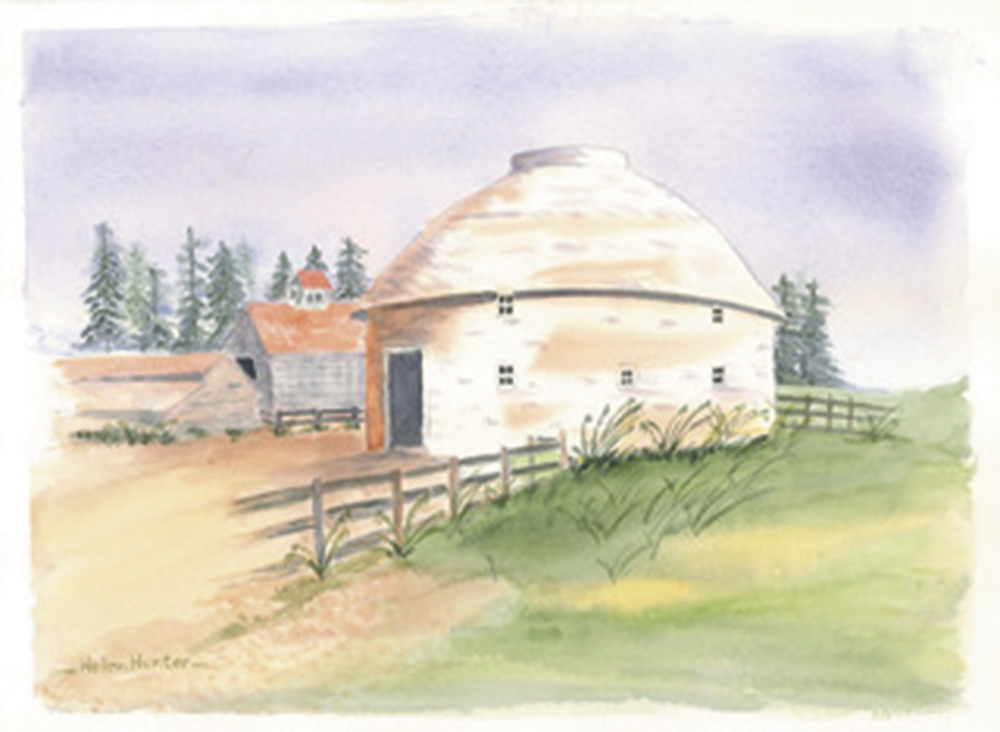 By James Grob, jgrob@charlescitypress.com
Like almost every other local institution, the Charles City Arts Center is doing its best to stay afloat during the COVID-19 pandemic.
"It's much slower, for sure, unfortunately, but we'll take it in stride," said Emily Kiewel, CCAC director. "We will keep providing free access to art, and if people need it, it's here for them."
Kiewel, who was hired last fall, is now full-time director year-round. She said the arts center is still having monthly exhibits and is open by appointment, via phone call or email.
"We've had some really wonderful exhibits this summer, actually," she said. "Usually people just stop by, and that has worked out well."
The public can still stop by and browse in the galleria shop or view the current exhibit. Masks are required, and patrons are asked not to come in if they have a fever, cough or are feeling ill. Social distancing is expected, and Kiewel is disinfecting surfaces before and after every visitor.
Kiewel has been slowly adding inventory for the galleria online and also will be adding art supplies for purchase, meeting a need in the community. The open pottery studio at the CCAC is also still available.
The featured artist in August is watercolorist Helen Hunter. An online reception for Hunter was held last Friday and is still available for viewing on the CCAC's Facebook page.
Hunter, from Marion, paints flowers, landscapes, animals, Iowa barns and "almost anything else." She is a member and past president of Creative Artists, and has painted weekly with an artist group for over 16 years. She is also a member of Iowa Artists and the Iowa Watercolor Society and has received many awards at various art shows and fairs in Iowa.
Before she became a painter, Hunter published three books and many articles and stories in magazines and newspapers. She is widowed, with grown children, five grandchildren and two great-grandchildren.
In addition to the featured artists and increased online options, the CCAC has Meredith Hamm teaching children's classes. Hamm is the new art teacher in Charles City and has been teaching classes all summer, with clay projects and "action art," which includes things such as painting with squirt guns and water balloons.
Hamm's next class starts Aug. 22, when students will be decorating fabric masks. Anyone interested can go to the CCAC website or call the arts center. The CCAC is keeping class sizes limited to nine students, but if more than nine are interested there will be a second class added. All social distancing guidelines are being met during the classes.
Kiewel has some additional assistance this summer, as Erik Gordon was recently hired to work part time at the CCAC. Kiewel said that Gordon works Saturdays and some days during the week when an extra pair of hands is needed.
On Saturday, the CCAC will host the 47th Annual Art-a-Fest celebration — mostly online, due to concerns about the pandemic. Displays are already listed online, artwork is open for viewing by the public at the CCAC by appointment and has been photographed and put online. Art patrons can preview the sale online and sign up for Art-a-Fest bucks online and also at various businesses around town.
The sale will go live Saturday morning starting at 9 a.m. The artists set the prices, and the CCAC will be setting up appointments for curbside pickup at the center. Event updates will be live-streamed throughout the day on social media.