Posted on
Mason City man charged with child sex crimes in Marble Rock
By Bob Steenson, bsteenson@charlescitypress.com
A Mason City man was arrested by Floyd County sheriff's deputies Tuesday afternoon and charged with four counts of sex crimes with young girls, allegedly committed seven to eight years ago.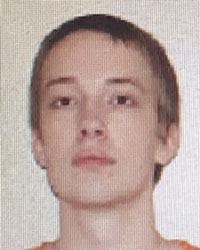 Aaron Michael Wells, age 24, was charged with two counts of second-degree sexual abuse, both Class B felonies; and two counts of lascivious acts with a child, both Class C felonies.
According to complaints filed by the Floyd County Sheriff's Office in Floyd County District Court, Wells allegedly admitted to committing sexual acts with a girl who was age 8 and a girl who was age 9 at the time the incidents took place.
The acts allegedly took place at a residence in Marble Rock sometime between January 2012 and July 2013, when Wells would have been age 15 to 17.
Wells made an initial appearance in court on Tuesday and was ordered held on $70,000 cash bond.
On Wednesday, Magistrate Katherine Evans issued orders for Wells to have no communications or contact with two individuals, identified in court records only by initials.