Posted on
Charles City woman pleads guilty to drug charge, receives deferred sentence
By Bob Steenson, bsteenson@charlescitypress.com
A Charles City woman charged with using a minor to help sell illegal drugs has pleaded guilty to one of the charges filed against her and has received probation and a deferred judgment.
Melinda Rose Lensing, age 41, was charged with using a person under the age of 18 in the drug trade, a Class C felony; and manufacture, delivery or possession of marijuana with intent to deliver; a Class D felony.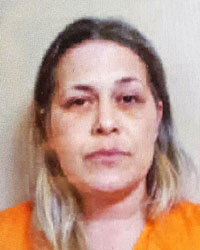 The report filed in Floyd County District Court said that officers of the Charles City Police Department conducted a search warrant in December and seized several drugs and drug-related items.
A search of a cellphone allegedly documented that Lensing was conspiring with her daughter, who at the time was under age 18, "to promote and deliver the sale of marijuana," the report said.
Lensing had been scheduled to begin trial on Tuesday, but on Monday she filed a written plea of guilty to the charge of manufacture, delivery or possession with intent to deliver.
As part of the plea agreement, the Floyd County Attorney's Office recommended that Lensing receive a sentence of two years probation; $750 civil penalty, suspended; and other charges and fees, and that she receive a deferred judgment.
On Monday, District Court Judge DeDra Schroeder ordered the recommended sentence for Lensing and also granted the deferred judgment.
Under a deferred judgment, if Lensing fulfills all the requirements of probation and the rest of the sentence, the charges against her will be dropped and her guilty conviction will be expunged from her public record.