Posted on
Leonard 'Mike' Deleeuw
Leonard "Mike" Deleeuw, 80, of Charles City, passed away Thursday, Aug. 6, 2020 at the Osage Rehabilitation and Health Care Center in Osage.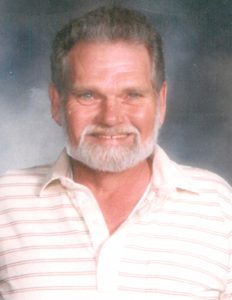 According to his wishes, cremation has taken place and a Celebration of Life will be held at a later date.
Leonard "Mike" Mensto Deleeuw, the son of John and Freda (Tannis) Deleeuw, was born May 25, 1940 in Grand Rapids, Michigan. He worked at Niehi Beverage before meeting the love of his life, Beverly Mead. The couple was married on May 25, 1959.
They moved back to Charles City where Mike was employed as a lathe operator at Oliver/White Farm until its closing. He then worked for Fred Carlson as an asphalt paver.
Mike loved to fish, hunt deer and could fix or build whatever was needed by him or any number of his family and friends.
Living family members include his daughter, Denise (Tony); two grandsons: Beau (Kristin) and Nathan; along with several nieces, nephews, other family members and loved friends.
Mike was preceded in death by his parents; wife, Beverly; and two brothers: John and Bob.
Hauser Weishaar Funeral Home, (641) 228-2323, 1205 South Main Street, Charles City, Iowa 50616 is in charge of local arrangements. Online condolences may be left on the Tribute Wall for the family at www.hauserfh.com.