Posted on
Douglas 'Doug' Dean Glass
Douglas "Doug" Dean Glass, 73, of Bagley, WI died on Thursday, November 5, 2020 at Mayo Clinic Health System-Franciscan Healthcare in La Crosse, WI.
A graveside service will be held at 2 p.m. on Tuesday, Nov. 10, 2020 at Hillside Cemetery in Marble Rock with Pastor Dennis Burns officiating.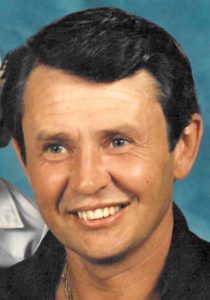 Doug was born on April 13, 1947 in Charles City, IA to Bruce and Elaine Glass. He attended school and earned his degree in Marine Propulsion. Doug enlisted in the United States Navy and was stationed in the Philippines. He then served in Vietnam where he earned a Bronze Star and was later honorably discharged.
Doug was an avid fisherman (especially bass fishing), whether it was a river or an ocean he loved being out on the water. He was also an outdoorsman and enjoyed exploring Pikes Peak, Spooks Cave and Sand Caves. Doug volunteered for the Genoa fish hatchery and was also a self-employed landlord for many years.
Those left to cherish his memory include his three children, Scott "Benny" Glass of Nora Springs, Jeremy (Laura) Glass of Chaska, MN and Katie Roberts of West Union; sister, Genie (Keith) Bassett of Sunrise Beach, MI and six grandchildren: Sofia, Benjamin, Loretta, Carly, Gavin and Logan.
He was preceded in death by his parents.
Fullerton-Hage Funeral Home and Cremation Services, 401 Blunt, Charles City, Iowa 50616 641-228-4211. www.Fullertonfh.com, Facebook/Fullertonfuneralhomes.