Posted on
Steve D. Richard
Steve D. Richard, 66 of Wylie, TX passed away Saturday, Oct. 31. He died after a 25 day battle with Acute Myeloid Leukemia.
Steve was born June 14, 1954 in Charles City, IA to Daryl and Bonnie Richard. He graduated from Charles City High School in 1972 and joined the Air Force in 1976 and retired after 18 years of service in 1995 as a Technical Sergeant. After retiring from the military Steve began working for the US Postal Service as a Maintenance Technician and then was promoted to a supervisor until the time of his death.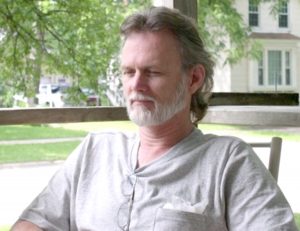 Steve loved being outside, especially when it came to taking care of his horses. He loved taking road trips during the summer to visit friends and family, and to attend family reunions. He was dearly loved by all. Whenever you were in need he showed up to help out. He was loyal and kind and brought a smile to everyone around him. He was always full of stories even if you didn't understand the context. He loved spending time with family. His kids and grandkids always brought joy to his life.
He is survived by his wife Karen of 12 years. His children, Elizabeth (David) Hargis, Patrick (Lydia) Richard, Kristina (Matthew) Ivory, and bonus children, Mick (Ashton) Veasey and Alec Veasey. His grandchildren Rebekah, Hamilton, and Nathaniel Hargis. His siblings Kevin Richard, Shawn Richard, Jim Richard, and Pam (Rick) Berg. His pleathra of animals – the horses: Denny, Cheyenne, and Gypsy; the dogs: Lillie, Jemma, Hedwig, Lucy, and Lexie; the cats: Dave, Mavis, Katniss and Petunia.
He is preceded in death by his parents, Daryl and Bonnie Richard.
In lieu of flowers please consider a donation to Ghana Mission Fund at Lakepointe Church 701 E. 1-30 Rockwall, TX 75087 or DFW Pug Rescue POB 2591 Grapevine, TX 76099.