Posted on
Robert Linn Townsend
Robert Linn Townsend, 86, of Charles City, passed away Saturday, Nov. 14, 2020, at his home in Charles City.
A memorial service for Robert will be held at a later date due to COVID concerns.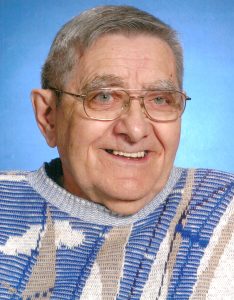 Robert was born on Oct. 13, 1934, in Charles City and was married on Aug. 18, 1957, to Phyllis Griswold.
He worked for several dealerships in Charles City, including Duroes and Eberts. Robert was very involved with the Moose Lodge. He retired in 2007.
Robert is survived by Sherry and Randy Miller of Ionia; Doug and Mary Townsend of Greer, South Carolina; Scott and Julie Townsend of Charles City; Greg and Angela Townsend of Cedar Falls; Nancy and Larry Pint of Manchester, Iowa; Tammy and James Springer of Charles City; 17 grandchildren and 18 great-grandchildren.
Robert is preceded in death by his parents, Earl and Francis Townsend, his wife Phyllis Griswold and son Dennis Townsend, and grandson Tyler Pint.
Hauser Weishaar Funeral Home, (641) 228-2323, 1205 South Main Street, Charles City, Iowa 50616 is in charge of local arrangements. Online condolences may be left on the Tribute Wall for the family at www.hauserfh.com.