Posted on
Rolland E. Cagley
Rolland E. Cagley, age 79, of Nashua, IA, died Thursday, Nov. 19, 2020, at the 11th Street Chautauqua Guest Home in Charles City.
Funeral services will be held 10:30 a.m. Wednesday, Nov. 25, 2020, at The Little Brown Church, Nashua, with Rev. Drew McHolm presiding. Interment will be in Greenwood Cemetery, Nashua. Friends may greet the family an hour prior to the service at the church.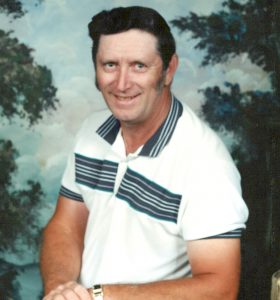 Arrangements are with Hugeback-Johnson Funeral Home & Crematory – Olson Chapel in Nashua. If so desired memorials and cards may be directed to Robert Cagley – 908 8th Ave. – Charles City, Iowa 50616.
Rolland was born on May 21, 1941, in rural Nashua. He grew up on a farm in Bradford Township, attending country school and helping his parents, his uncles and other farmers with their chores. He attended Nashua High School, where he was a member of the Class of 1959.
Rolland met the woman who would become his wife through one of her cousins, and they began dating, fell in love and were married on Oct. 12, 1963, at the Little Brown Church, a place that was near and dear to Rolland's heart. Their family grew with the births of their two sons — Robert and Rodney, and the boys remember that they grew up with a "really good dad" who taught them the value of hard work, the importance of serving others and the joys of having a great sense of humor.
Rolland worked at a number of jobs, although he spent the bulk of his working career at the Nashua Equity Coop Lumber Yard. He also worked at Strotman Lumber in Waverly, Schroeder Concrete and Featherlite.
He was a lifelong member of the Little Brown Church, where he served the church on various boards and doing anything to make the little church just outside of Nashua a little more beautiful and accessible. He and his sons built the handicap-accessible ramp and the new stairs in the front of the historic church, and he was the first one to volunteer whenever the church needed help. Rolland loved "parking cars" at the church's annual Marriage Reunion each summer. Rolland served on the Big Four Fair Board for more than 25 years. He served Nashua for 14 years as a city councilman.
Rolland loved jokes, and he was one of those guys who never met someone he didn't like. The word stranger was never a part of his vocabulary. He was proud of his two grandchildren — Zack and Darby — and he loved messing around in his woodshop, where he made a wide variety of beautiful crafts for his family and friends. Rolland battled Parkinson's Disease later in life, but he rarely, if ever, complained. His legacy is years of service to his community, the fair and especially the heart and soul he gave his church.
His wife, sons, grandchildren and friends will remember him for his jokes, his commitment to them and the love he had for all, and they are comforted by the fact that Rolland had a deep faith and is now in Heaven.
Survivors include his wife, Marlys; two sons, Robert (Ramona) Cagley of Charles City, and Rodney (Pamela) Cagley of Ankeny; two grandchildren, Zack Cagley and Darby (Jake) Mallas; one sister, Patty Dietz of Charles City; sisters-in-law, Janice Foelske of Tripoli, IA and Mary Cagley of Waterloo; many nieces and nephews.
He was preceded in death by his parents; one brother, Glen Cagley; two sisters, Phyllis (Neal) Thompson and Sharon (Gene) Keeling; brother-in-law, Lavern Foelske.