Posted on
Donna Mae (Ritter) Connerly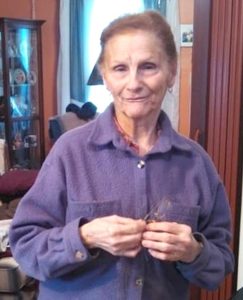 Donna Mae (Ritter) Connerley, 89, was born June 9, 1931 went to be with her beloved husband, DeLeroy, on March 14, 2021.
Donna was married to DeLeroy Connerley on Aug. 7, 1950. They had seven children. She loved her family and was very proud of them. She devoted most of her life to being a wonderful spouse, mother and grandmother. After DeLeroy passed in 2001, she went to work at the YMCA. She truly loved working with the staff and patrons. She retired in 2017.
She is survived by her seven children: Dennis (Donna), Sue (Jim) Ward, Douglas (Lynette), Allen/Cheesy, David (Mary), Dewight (Rachel), Dawn (Dale) Swenson, 22 grandchildren, 43 great grandchildren and 10 great great grandchildren; One brother, Robert Stepella; and three sisters, Dorothy Webb, Darene Haden and Arlene Schultz.
She was preceded in death by her husband, DeLeroy; four brothers, Clair, Ronald, Ken and Verne and two sisters, Connie and Fran.
There will be a celebration of life get together on Saturday, March 20, 2021 from 1-3 p.m. at 209 South Iowa Street in Charles City.