Posted on
Community Notes: Floyd County Medical Center offers surgical services close to home
By Dr. Angela VanGilder, Floyd County Medical Center
Having to undergo a surgical procedure can be a very stressful situation and can raise many questions. What if there are complications? Will I have to stay overnight in the hospital? Will I need to miss a lot of work?
One factor that you should not have to worry about is travel. Floyd County Medical Center offers many surgical services locally in Charles City. The surgical department offers general, orthopedic, ENT, ophthalmology, urology and podiatry services.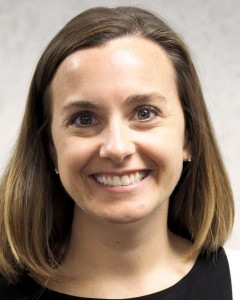 My name is Dr. Angela VanGilder. I am a board-certified general surgeon, trained in minimally invasive techniques and trauma. Today I would like to spotlight some of the procedures the FCMC general surgery department offers in Charles City.
Procedures include: endoscopy, cesarean sections, laparoscopic appendectomy, gallbladder surgery, bowel and colon resection, breast surgery, tubal ligations, vasectomies and vein procedures. Skin cancer excision and removal of benign skin lesions can be performed in the surgery office as well.
FCMC also offers many cancer screening services. 3D mammograms, colonoscopies, and skin cancer screenings can be performed at our facility.
If cancer is detected, the surgical department can perform breast, colorectal and skin cancer surgeries. We offer breast conserving and mastectomy procedures. Lymph node testing can also be done, as this is standard of care for breast surgery.
Should you need further treatment after surgery (ie chemotherapy or radiation), we can work closely with a facility of your choice to get you the treatment you require.
Genetic testing is also becoming widely used for cancer patients and their families. FCMC offers genetic testing, which can easily be performed by collecting a saliva or blood sample.
Our laparoscopic technology allows us to perform minimally invasive surgery. This means using small incisions and a camera to perform the operation. This is beneficial to the patient because it is associated with less post-operative pain, shorter hospital stay, and lower risk of infection. Typically, following a minimally invasive procedure, you are allowed to go home the same day.
In 2018, FCMC opened a vein clinic. Working with the wound care nurses, there was an obvious need for treatment of venous stasis ulcers. The days of painful vein stripping and prolonged recovery are luckily behind us.
Two minimally invasive, endovenous procedures are available to treat ulcers, lower extremity cramps and aches, restless legs and swelling. These procedures are performed on an outpatient basis and have no down time.
Along with offering an extensive list of procedures, FCMC has the latest endoscopic and laparoscopic equipment available. In 2017, all of our EGD and colonoscopy scopes were upgraded. Just recently, our new laparoscopic equipment was delivered. This has technology to visualize bile ducts and vascular anatomy during a procedure. This is another tool that will make your surgery even safer.
Elective surgery can be arranged by scheduling a consultation in the surgery clinic. At that time, I will go over all of the surgical and nonsurgical options with you. Together, we will formulate a plan of care that is specified to your individual needs.
Most cases can be done in the next couple of weeks. On occasion, we have even been able to get patients into the operating room and on to recovery in a few days.
Follow up appointments after a general surgery operation are also conveniently located at the specialty clinic in the hospital. This means no travel necessary for your post-operative care. FCMC is the only hospital that I work at, and I am available 24/7 for any issues you may have.
If you or a family member is in need of surgical care, please call (641)257-4309 or visit us at fcmc.us.com. Keeping you safe and close to home is our priority.