Posted on
Community Notes: Regional Educational Center Deliberation
By Tim Fox, Executive Director, Charles City Area Development Corp.
Manufacturers in and about Charles City first broached the necessity of a local career academy in 2005. In the intervening 15 years we have employed a number of workforce development initiatives — meeting with less than robust success.
This is why news that a Regional Education Center may be constructed within the Charles City Community School District is so encouraging. This is an opportunity to stand together as a community and implement meaningful social change.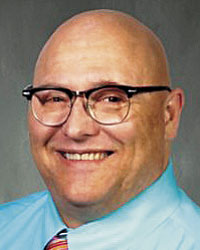 Spearheading this effort is North Iowa Area Community College (NIACC) and the Charles City Community School District (CCCSD). The targeted workforce development subsets are advanced manufacturing, construction, health care and information technology.
The Charles City Area Development Corp. and Charles City have long been supportive of regional cooperative efforts.
The proposed partnership between Charles City Community Schools, Osage Community Schools, Riceville Community Schools, Rudd·Rockford·Marble Rock Community Schools, North Butler Community Schools, Nashua-Plainfield Community Schools and Clarksville Community Schools is a progressive measure which shall benefit the entire region by offering high quality Career and Technical Education (CTE) programs.
NIACC President Schulz and CCCSD Superintendent Fisher deserve a great deal of credit for the cooperative posture of the member districts.
"We are excited that we have multiple school districts in our area agreeing to partner with NIACC and Charles City to build a Regional Education Center in the Charles City school district," remarks Fisher. He also is cognizant of the connection between this measure and economic development, rendering Charles City a more attractive investment venue.
This initiative requires support by sundry social institutions in and about Charles City to be successful. The business community needs to be supportive alongside local and regional development organizations.
Employers should have a vested interest in this project. We are a little bit different than most other rural Iowa communities in that many of our manufacturing operations require highly specialized training.
Assisting students in being more marketable may help retain some of them. We need to imbue our students with the notion that you can make a very good living in Charles City/Floyd County, Iowa, as opposed to heading for the big city.
Our goal is to benefit students — and society. Of particular import are the strong relationships to be forged regionally. The Regional Education Center is a means for us to be more competitive in the economic development milieu. When we compete together, we win together.