Posted on
Liz Fiser named to 3rd-straight All State Softball First Team; Ashlyn Hoeft on Third Team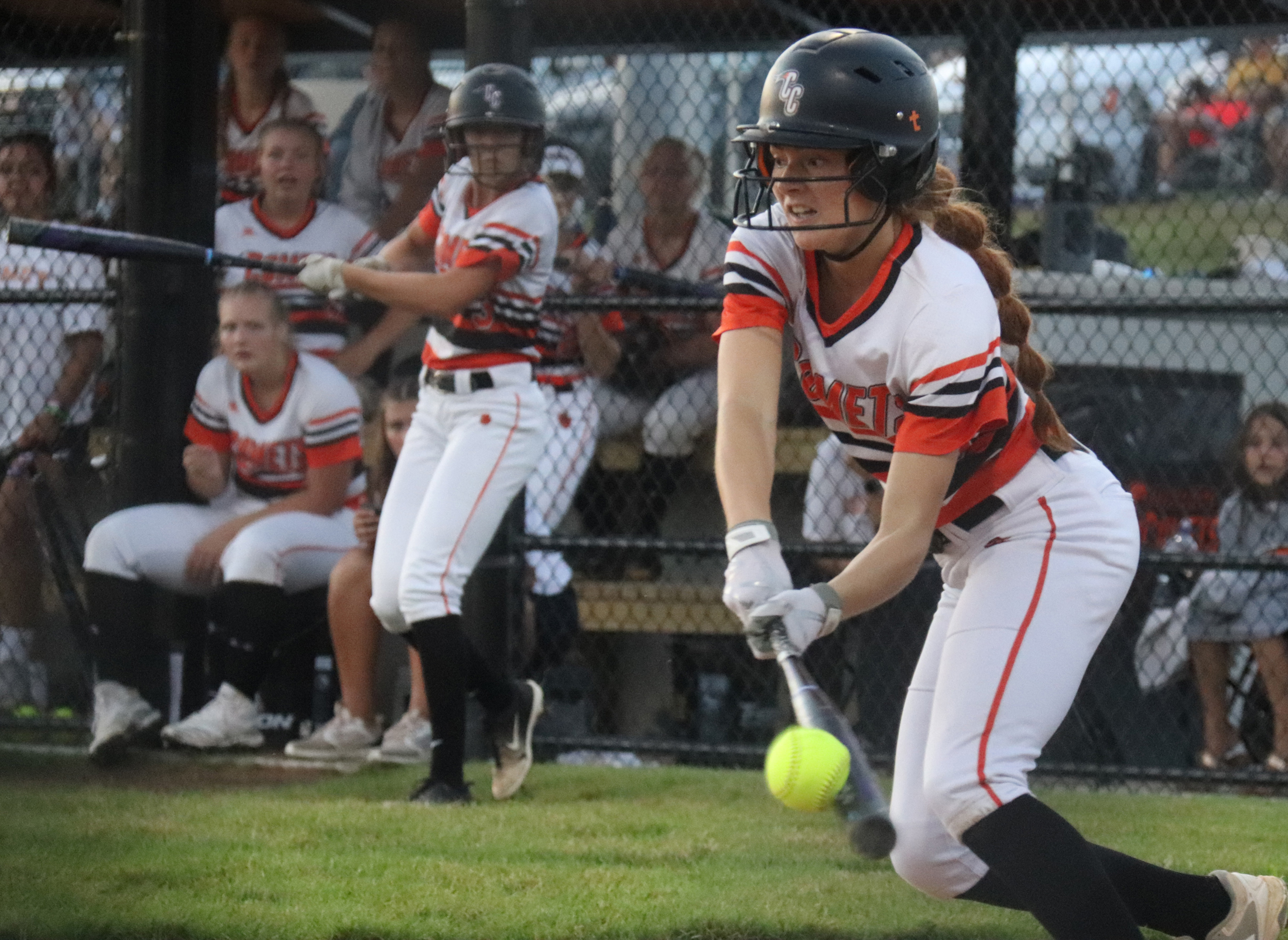 Press Staff Report
To again rip off and modify a quip from the late, great Bum Phillips … Charles City graduate Liz Fiser may not be in a class by herself when being named to the Iowa Girls Coaches Association Class 4A All State Softball First Team for the third season in a row, but whatever class she's in it doesn't take long to call roll.
After helping lead the Comets to their fifth-straight State Softball Championships, Fiser was honored again by the IGSA, which released its All State teams on Thursday.
Comet sophomore Ashlyn Hoeft was named to the Class 4A All State Third Team — her first All-State honor.
Fiser earned her first All State First Team selection as an outfielder her sophomore season. Her latter two First-Team honors came as a middle infielder.
This past season, Fiser hit .464 while leading the Comets in hits (32), runs scored (20) and stolen bases (23 out of 23 attempts).
While playing mostly at second base, Fiser had a .939 fielding percentage.
During a full season last year, Fiser led the state in hits (81) and singles (73), and was second in the state with 58 stolen bases.
Though he wasn't certain of Fiser being the first Charles City softball player to be named All State First Team three times, Comet head coach Brian Bohlen said Fiser is the first of his players to attain the "triple crown" feat during his 17-year tenure.
Though Fiser's athletic career at Charles City ended in distinction, she was deprived by the pandemic the chance to return to the State Track and Field Championships where she finished second in the Class 3A girls long jump in 2019. In her lone T&F meet this past season, Fiser matched a personal-best jump of 17 feet, 1 inch on her first attempt which would have qualified her for the Drake Relays based on where it ranked among other long jumpers in the state at the time.
Hoeft, who was the team's starting catcher in most of the games, managed to bounce back from a knee injury that wiped out her basketball and track seasons.
This past season, Hoeft led the Comets in home runs (6), runs batted in (20) and slugging percentage (.759).
As a catcher and part-time outfielder, Hoeft had a perfect fielding percentage (1.000).