Posted on
Busch Leaguers best Empire for CC Adult Softball League championship cup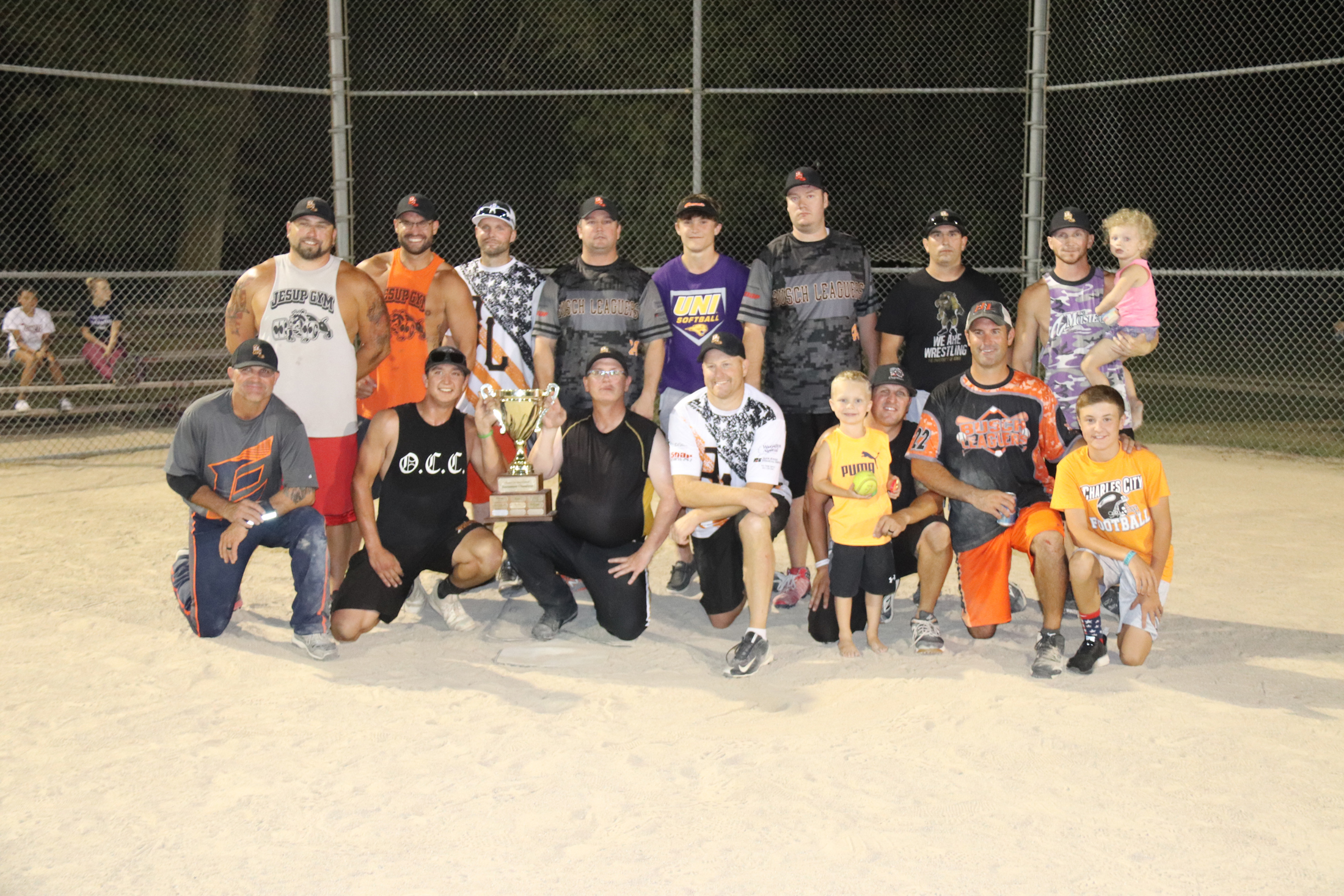 Press Staff Report
CHARLES CITY — The Busch Leaguers had been here before.
But that didn't guarantee a happy ending.
The "Leaguers" had emerged unscathed through the winners' bracket of the Charles City Adult Softball League's end-of-season, double-elimination tournament. They only needed to win once in the championship round against losers' bracket survivor Empire, which in turn was required to win twice during the league's final night, Wednesday at Westwood Park.
It was the same scenario the year before where much of the same Empire team scored a double takedown over the Busch Leaguers to claim temporary ownership of the league's traveling championship cup.
But this time around the Busch Leaguers took care of business early, winning the first and final game 24-18 while seizing the cup from their rivals and turning the lights out at the park well before midnight.
Empire jumped out to a 5-0 lead after a half-inning of play, and was leading 14-10 through four-and-a-half innings. But several hot-potato snares by Busch Leaguer infielders and a pair of all-out diving catches from right fielder Mike Jung averted and contained several Empire rallies. That allowed Busch Leaguers' offense to catch and surpass their foes on the way to claiming the cup trophy.
By virtue of their regular-season record, the Busch Leaguers were also the league's regular-season champs.