Posted on
Comets go 2-1 at own volleyball tournament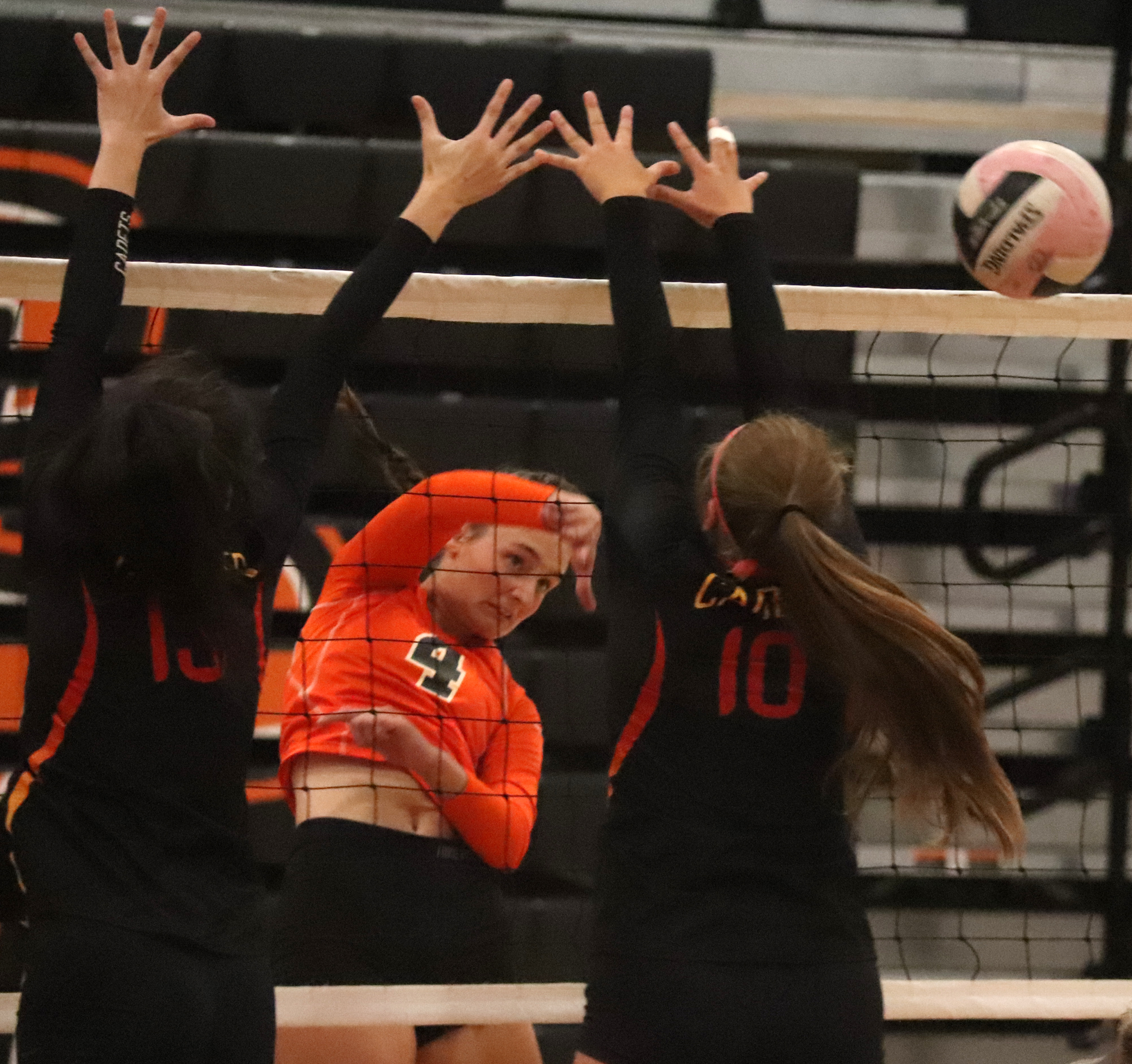 Press Staff Report
CHARLES CITY — While hosting a season-opening tournament Saturday at Comet Gym, Charles City went 2-1 for the day.
After defeating Decorah 2-0 (21-15, 21-16) and Mason City 2-1 (17-21, 21-18, 15-10), the Comets took the first set in the tourney finale against Iowa Falls-Alden to claim the weekend's Top Dog — the Cadets were also 2-0 going into the match.
But even though the Comets won handily in the first set (21-11), the Cadets responded to win the next two (21-17, 15-11).
The Comets went up 8-7 in the deciding third set before the Cadets finished them off.
Helping lead the way for Charles City were seniors Toni Maloy and Sarah Mitchell, who had 43 digs and 49 sets, respectively, during the tournament.
Seniors Sadie Gebel and Dani Stock were also the Comets' respective block and service leaders during the tournament.