Posted on
Comets fall to No. 6 Go-Hawks in straight sets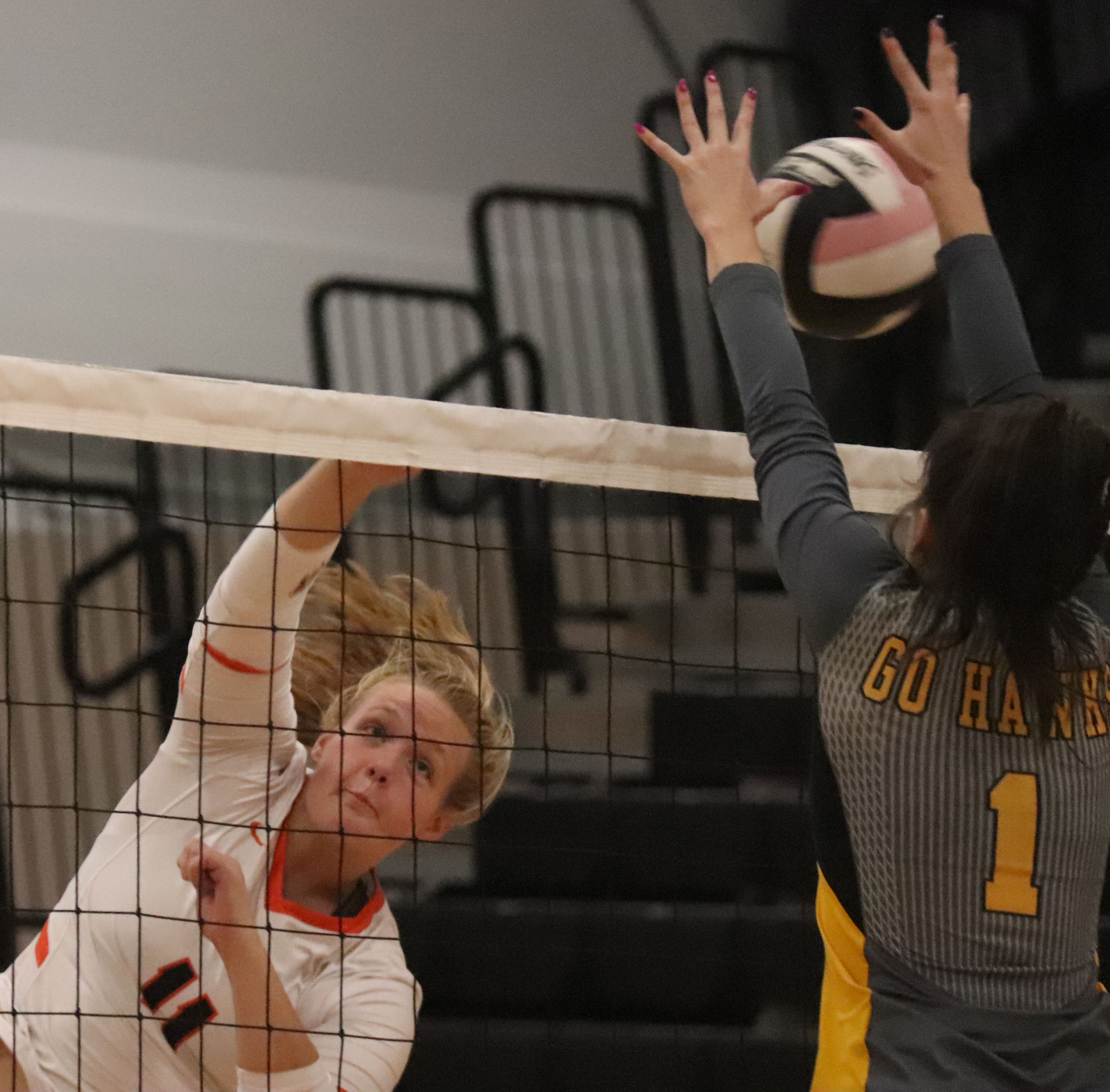 By John Burbridge
sports@charlescitypress.com
CHARLES CITY — The Charles City Comets faced a 300 hitter when they hosted Waverly-Shell Rock during Thursday's Northeast Iowa Conference volleyball match.
That would be junior Avery Beckett, the Go-Hawks' outside "hitter".
Going into the match, Beckett was listed as the state's top "killer" or "hitter" or whatever sounds the least violent with 298 … let's say "points" to her credit.
Against the Comets she added considerably to that total while helping the Go-Hawks win in straight sets — 27-25, 25-15, 25-16 — and improve to 20-6 overall and 4-0 in the NEIC.
Like many of the opponents the Comets have faced this season, the Go-Hawks are ranked and currently listed at No. 6 in Class 4A according to the latest rankings released by the Iowa Girls High School Athletic Union.
Though the Comets have taken their lumps against such competition, they do have stretches that suggest they belong on the same court with these heavy hitters.
One stretch came in the first set when blocking and hitting kills from Comet senior Danielle Stock put Charles City up 8-2.
The Comets led for most of the set before the Go-Hawks, led by Beckett who has the uncanny ability to jump and jump again in rapid succession, eventually caught them at 22.
Consecutive kills by Beckett forced a set point (24-22) before the Comets responded with a kill from Sadie Gebel, a service ace by Toni Maloy, and a left-handed cross-court kill by Kaylee Anderson to put them at set-point advantage.
An unforced error allowed WSR to tie it before Annika Behrends's ace served as the winning point.
The Go-Hawks jumped out to a 12-2 lead in the second set and never were threatened on the way to going up 2-0.
In the third set, a kill by Gebel put the Comets up 4-1, but four-straight killing attempts by Beckett during a long rally with Charles City getting a hand and digging out three of them before the fourth one hit "pay court" put the Go-Hawks up 14-11 before WSR added some distance en route to the straight-set win.
Charles City fell to 7-12 and 2-2.
The Comets will be back in action Saturday when they host a tournament at Comet Gym starting at 9 a.m.