Posted on
Comets go 3-0 while hosting VB tournament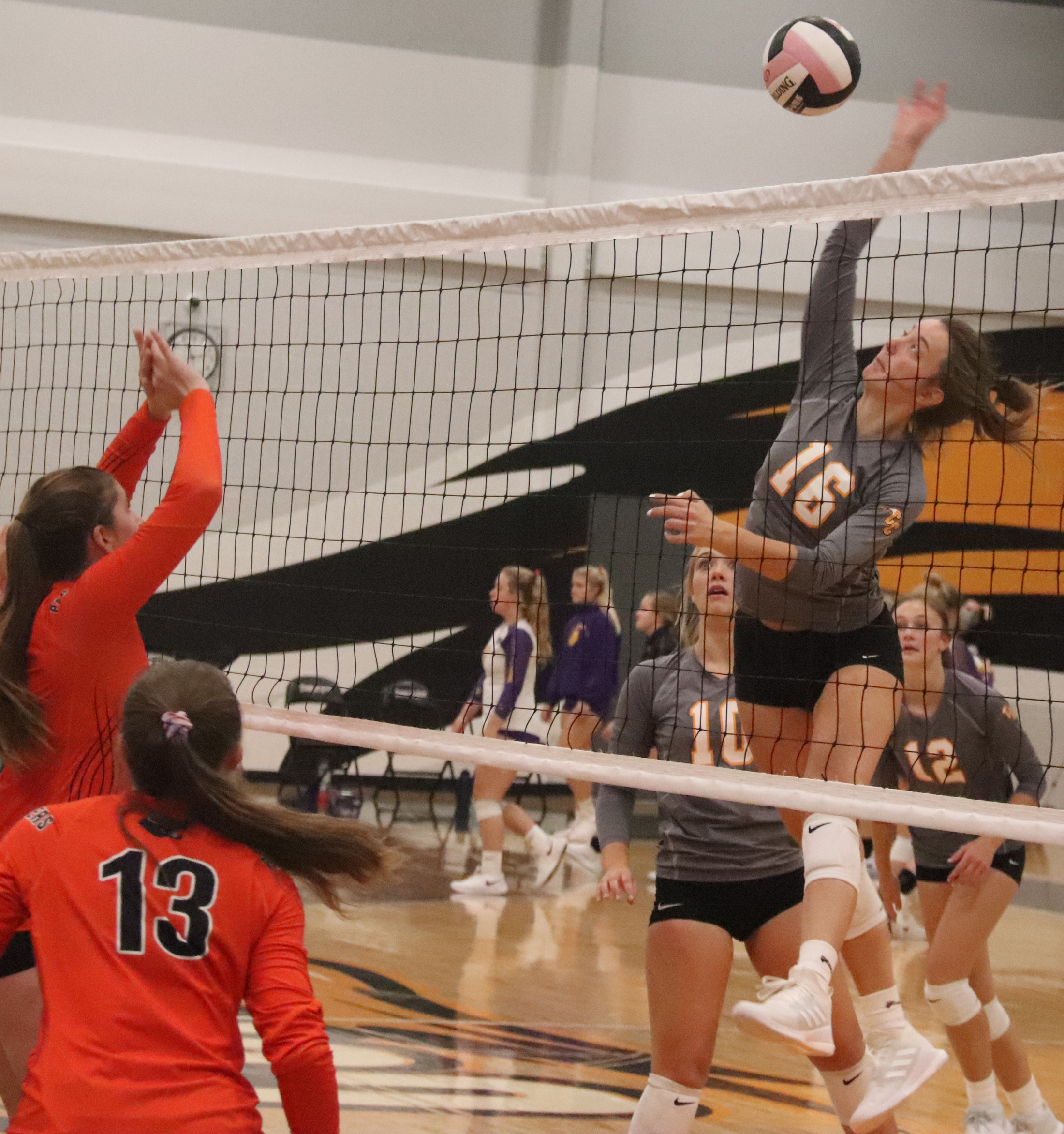 Press Staff Report
CHARLES CITY — For the first weekend in quite a while, the Charles City Comets volleyball team stayed at home.
After taking part in highly competitive Saturday tournaments on the road, the Comets hosted at tournament of their own this past Saturday in Comet Gym.
With a trio of straight-set victories, the Comets moved closer to .500 as their record now stands at 10-12.
In a 25-22, 25-14 win over Central Springs, the Comets were led by Ashlyn Hoeft (11 assists), Toni Maloy (11 digs), Kaylee Anderson (6 kills), Sadie Gebel (5 kills) and Danielle Stock (2 aces).
In a 25-20, 25-21 win over Tripoli, the Comets were led by Sarah Mitchell (8 assists), Hoeft (9 assists), Stock (9 kills), Anderson (8 kills) and Maloy (17 assists).
In a 25-15, 25-15 win over Turkey Valley, the Comets were led by Hoeft (6 assists), Mitchell (5 assists) and Maloy (9 digs).
The Comets travel to Oelwein on Tuesday (Oct. 6) for Northeast Iowa Conference matchup.