Posted on
Former Comet track star Noah Wendland still 'feels the burn'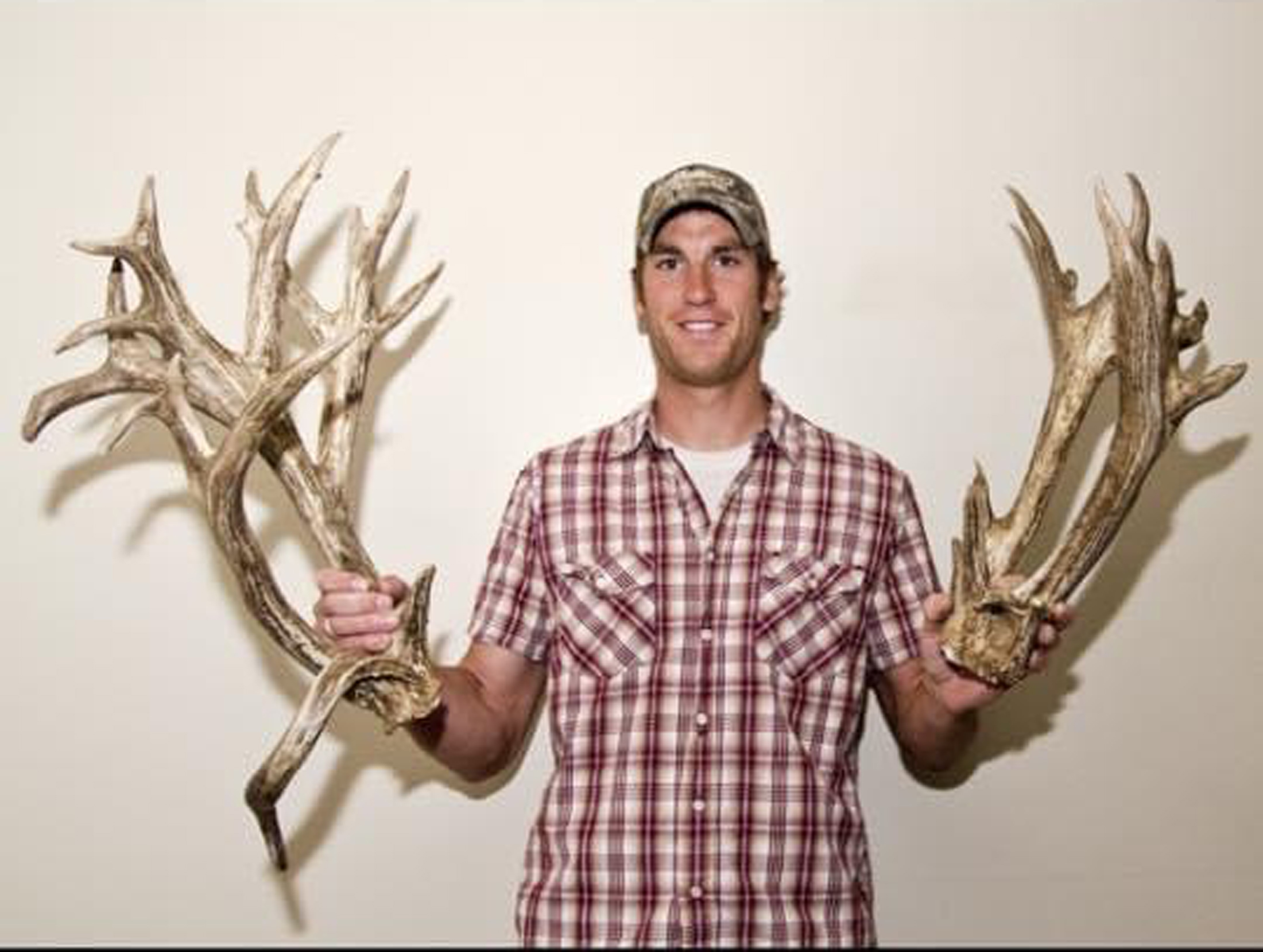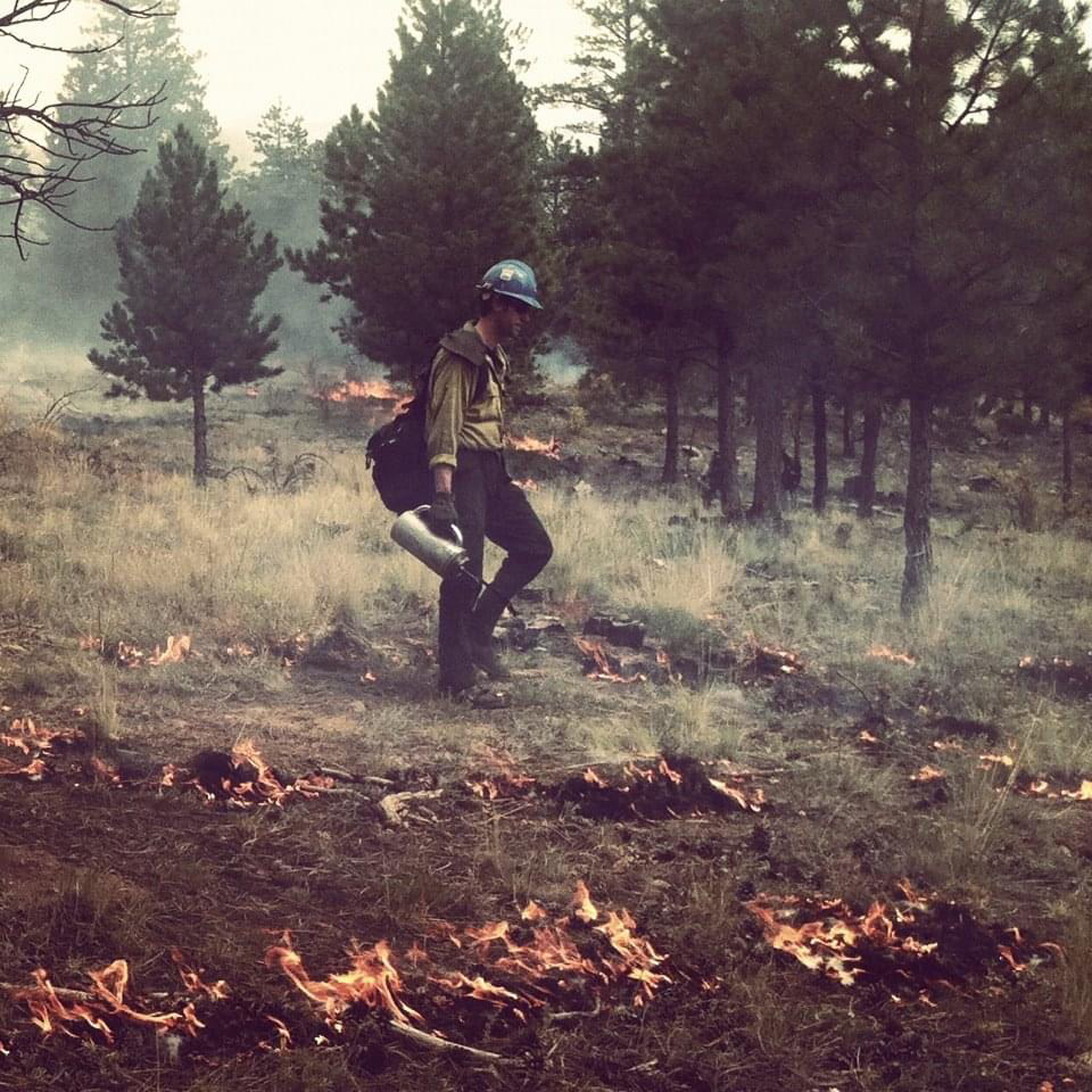 By John Burbridge
sports@charlescitypress.com
Noah Wendland, standout multidistance runner for Charles City High School and Wartburg College, still keeps himself in shape these days.
You could call it a job requirement as well as a survival requirement.
"The leading cause of death among firefighters is heart failure," said Wendland, a veteran firefighter and hotshot crew member, who says he gets paid to frequent the gym. And as the Assistant Module Leader as part of the Air Force Wildland Fire Branch/US Fish and Wildlife Service, Wendland helps make sure his colleagues also "feel the burn".
During his prep track career with the Comets, Wendland was a state medalist in the 800- and 1600-meter runs. He continued his career at Wartburg and set a Knight school record in the 1,000-meter run in 2004 that still stands today.
Wendland has several other still-standing records, and we'll get to those in a moment.
After graduating from Wartburg, Wendland sought to become a school teacher. But while participating in an educational event catering to at-risk youths, Wendland met a veteran hotshot firefighter. That's when Wendland's original career track went … um … up in smoke.
"I knew enough about myself at the time that I loved the outdoors and I loved manual labor," said Wendland, who eventually hooked up with the Pike Interagency Hotshot Crew based in Monument, Colo., on the Pike National Forest.
"I've spent the majority of my career on hotshot crews which are handcrews consisting of 20 firefighters often on the front lines," Wendland said. "I'm biased, but the majority of quality fire fighting suppression in the remote parts of the fire is done by these types of crews. Where machines can't access due to steep terrain, that is where (we) play a key role.
"The teamwork, comradery, and horsepower often make a solid crew … a well-oiled machine all working to achieve the common goal of going home in one piece and suppressing the fire."
Now working under the Air Force Wildland Fire Branch managing land and integrating prescribed fires for fuel reduction and wildland fire risk mitigation, Wendland is still a national resource and is available based on qualifications to support large incidents out west and when called upon by incident management teams.
According to the government's tracking web site — inciweb.nwcg.gov — there has been an uptick in wildland fires this year. Thus, there's a call-out for a few more good men and women willing to brave the challenges of being a hotshot.
But keeping up with the likes of Wendland on the track is one thing; keeping up with the likes of Wendland within a burning forest is another.
On the Pike Hotshot Crew web page, there's a stern advisory for aspiring crew members: If you can't keep up with us, you won't come out with us.
In addition to initially having to pass the "pack test" which requires carrying a 45-pound pack three miles in no more than 45 minutes, the Pike IHC employs a demanding physical training program consisting of full-gear power hikes, 3 to 6-mile runs, and a variety of weight training, calisthenics and obstacle course negotiating.
Wendland has managed to pull his weight and then some as he still holds Pike IHC records in one-minute pull-ups (41) and in the 1.5-mile run (7 minutes, 5 seconds).
Even for hotshots and swaths of vulnerable forest, there's a cooling down period throughout the winter and early spring. It was during such a repose that Wendland set one of his most celebrated records which (again) still stands today.
While living in Colorado during the winter-spring transition of 2011, Wendland was stalking a mule deer with a remarkable crown.
Like "Old Ben", the mythical beast in William Faulkner's short story The Bear, this deer was like a ghost, appearing in residents' windows before disappearing back into the wilderness. The mule deer also had a nickname — "Goliath" — or actually several nicknames including "Elvis" in reference to the sideburn-like 15-inch dropline on the deer's double-beam right antler later measured at 156 7/8 inches, which still ranks as the No. 1 mule deer antler in the Shed Antler Records of North American Big Game maintained by the North American Shed Hunters Club.
An avid shed antler hunter, Wendland was able to collect both sides of "Goliath's" antlers ahead of more than a score of other shed antler hunters also hot on the trail.
"The amount of mass and weight and the amount of uniqueness involved in these antlers, it's a feeling unlike any other," Wendland said to Field and Stream in an exclusive feature detailing the quest and collection. "I told my brother, 'If I'm this happy on my wedding day I'll be married forever.'"
Wendland's wife, Jennifer, is a captain in the Air Force who specializes in physiology testing and training for pilots. They have a daughter, Madison, 5, and a son, Layne, 3.
As a military family, the Wendland's are subject to periodic relocation. Currently, they are living in Ohio.
Wendland is the older brother of Isaac Wendland, a three-time cross country state champion and 11-time track state champion for Charles City who helped the Comets win a Class 3A State T&F Championship in 2005 and later was inducted into the Iowa Association of Track Coaches Hall of Fame.
Both brothers have ventured away from home in their career pursuits, but they still have family and friends in Charles City.
Though wildland firefighting may not be for everybody, Wendland says they're always looking to add hard-working conservationists to answer the call.
For those who think they might be able to take the heat, Wendland suggests to visit the US Forest Service website at www.fs.usda.gov or to contact him at noah_wendland@fws.gov for more information.