Posted on
Connell, Luft and Maloy win individual titles at Anamosa Girls Wrestling Tournament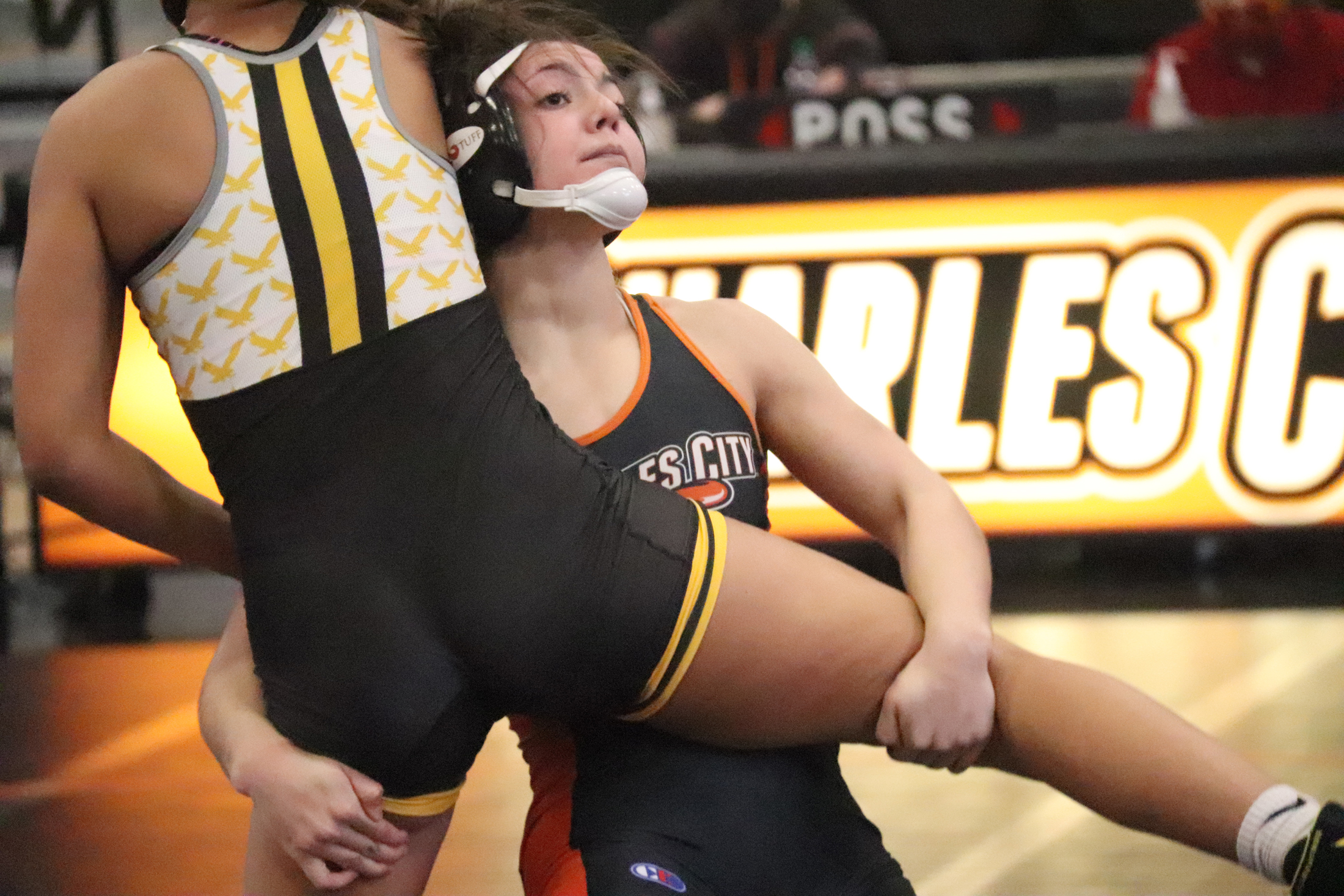 Press Staff Report
ANAMOSA — You can't blame people for hoping that 2021 will be a little if not much more different than 2020.
The Charles City Comets girls wrestling team may not spur such optimism.
The Comets finished last year in strong fashion with an impressive showing at the Fort Dodge Women's Tournament.
And fresh from the holiday break, Charles City's girls picked up pretty much where they left off by claiming three individual titles at the Amamosa Girls Tournament on Monday.
The champions include senior Kiki Connell, and sophomores Lilly Luft and Morgan Maloy.
Going 3-0 with a pair of fall victories while claiming the Division 3C bracket, Connell scored a team-high 18 points. Connell primarily wrestles as a 120-pounder.
Luft, who wrestles as 132-pounder, scored 16 team points while going 3-0 in the Division 5B bracket with a fall victory and two decision victories.
Maloy (145) was able to record a pair of hard-fought close-decision wins in the first two rounds of the Division 7B bracket before recording a fall in less than a minute in the final round to clinch her title.
Comet freshmen Alexis Ver Meer (113) and Ava Thompson (285) each recorded fall victories while respectively placing third in the Division 2B and Division 12A brackets.
Charles City sophomore Elizabeth Oleson (120) won her first bout by fall on way to placing third in the Division 4A bracket.
Katelyn Miller placed third in the Division 4B bracket while recording a fall victory in the second round; and freshman Keely Collins placed third in the Division 5D bracket for the Comets.