Posted on
Carly Stevenson hopes to set Comet discus record before continuing at Wartburg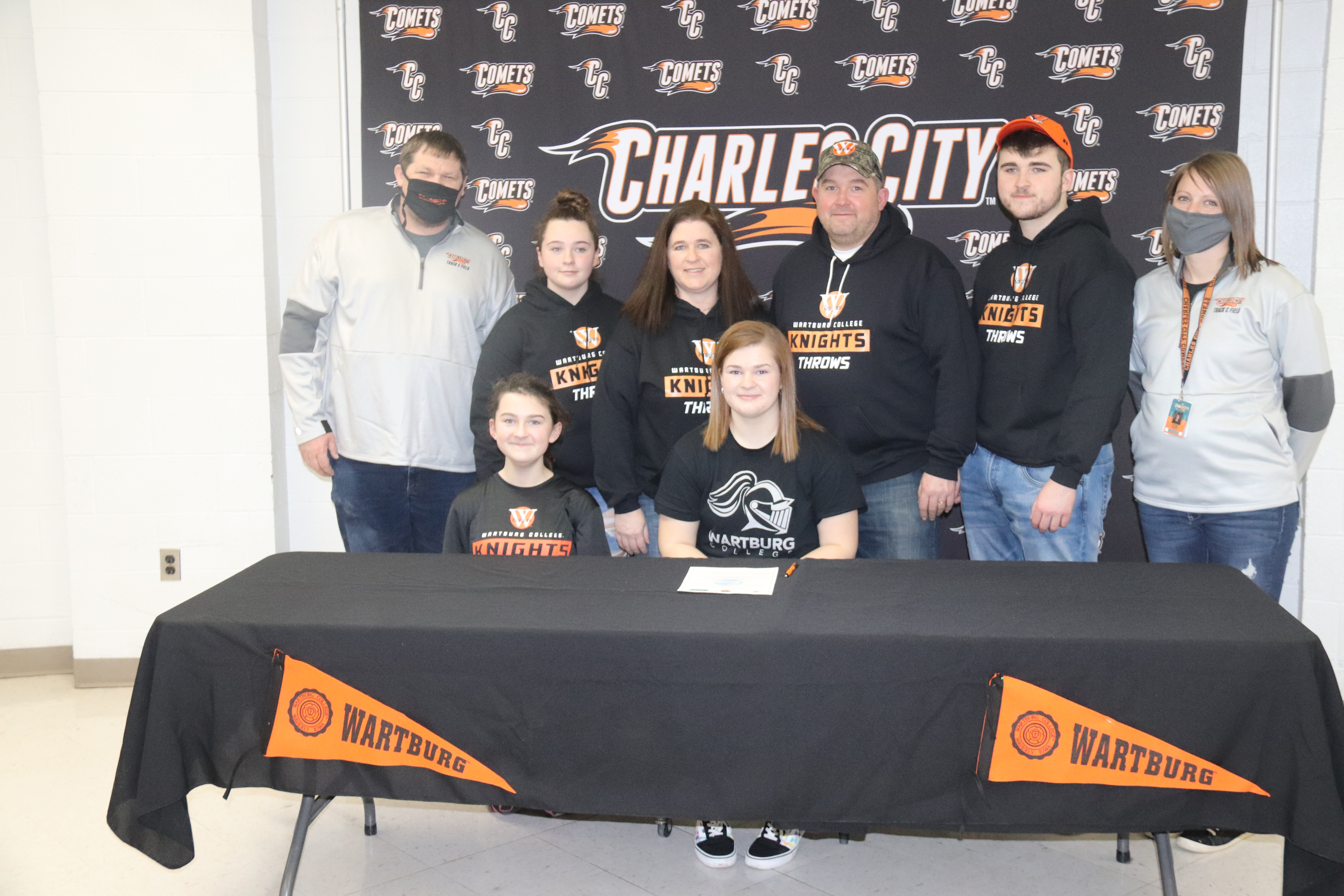 By John Burbridge
sports@charlescitypress.com
CHARLES CITY — Carly Stevenson probably expected her personal-best discus throw of 123 feet would have been a distant memory by now.
After all, the Charles City senior achieved that mark two springs ago as a sophomore at a meet at Dike-New Hartford before winning the Class 3A State Qualifier in the event with a throw of greater than 118 feet.
Those past throws were pretty impressive when considering Stevenson was coming off shoulder surgery the summer before.
"It wasn't so much the physical pain of coming back … it was more mental," Stevenson said after winning the state qualifier. "I was afraid I might hurt myself again. But I had great teammates who supported me during the recovery, and I couldn't have done this without them."
Stevenson was only 3 feet, 3 inches away from matching Sara Martin, who holds the Comet record in the discus.
Stevenson didn't have another personal setback going into her junior year … rather the whole world did with the COVID-19 pandemic that wiped out the whole outdoor track season — there was the Wartburg Indoor High School Meet last March held right before the lockdown, but there was no discus event.
"And during that summer, we didn't have a throwing circle due to the new softball field," Stevenson said, "so Tino (Tamayo) and I would go to Nashua-Plainfield to practice on their circle."
Though Stevenson lost a full T&F season due to the pandemic, she recently added more years to her career when she signed on to throw for Wartburg, an NCAA Division III program.
Stevenson is excited that her collegiate future has been laid out, and she's also excited about rebooting her throwing career for the Comets.
"Finally reaching 127 feet is my goal this season," she said.