Posted on
Watercolor wildflowers on display at CCAC in November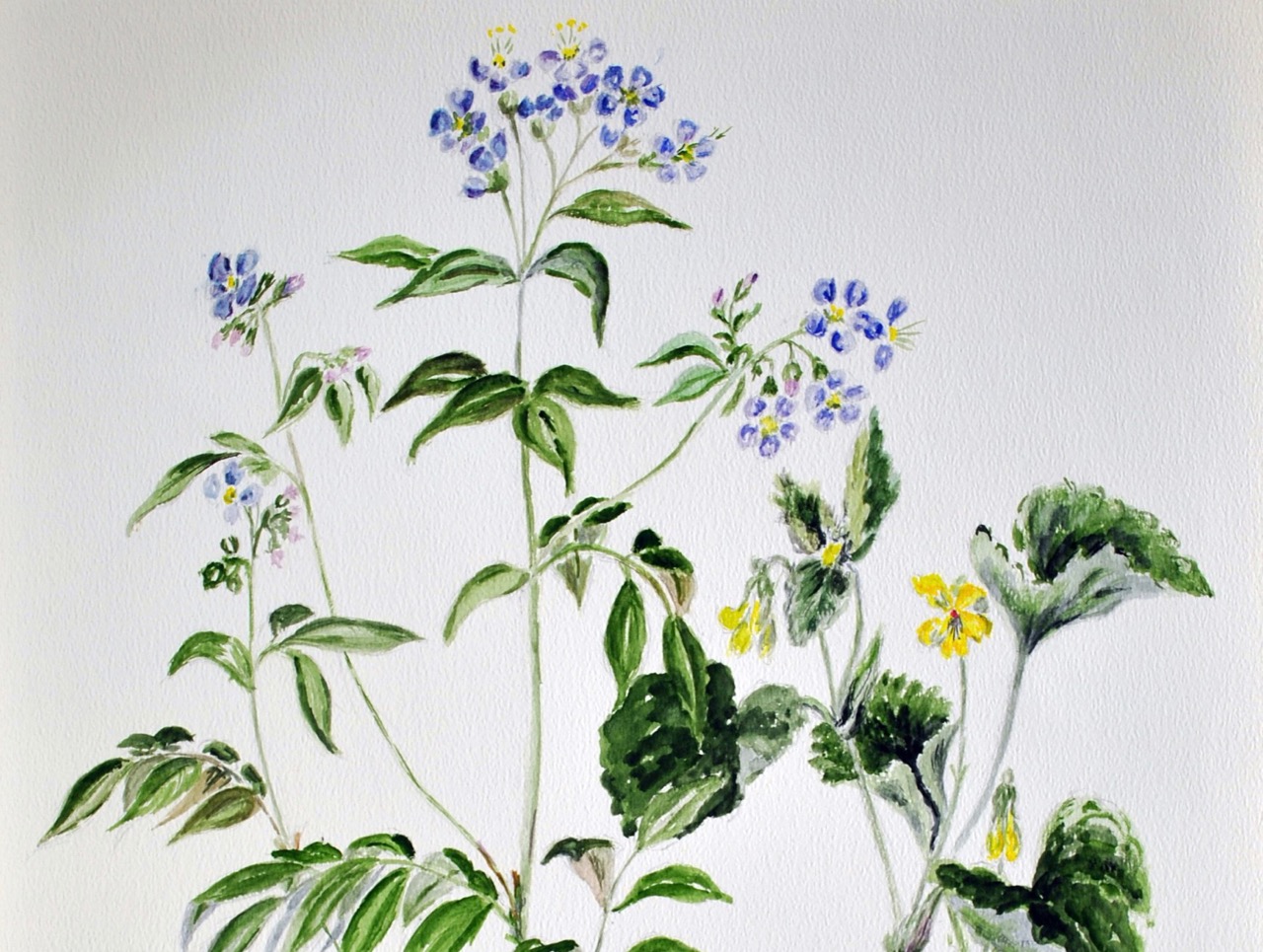 By James Grob, jgrob@charlescitypress.com
Lydia E. Curtis passed away in 1973, but her artwork still lives, almost 50 years later.
The featured exhibit at the Charles City Arts Center for the month of November will be "Wildflowers of the Upper Midwest," an exhibition of watercolor paintings by Curtis. The exhibit will be on display Nov. 6-28. The CCAC is open to the public from Wednesday-Friday from 1-5 p.m. and on Saturday from 10 a.m. to 2 p.m.
Curtis, who grew up on a farm southwest of Charles City, created works of art in the twilight of her life, and 30 of those creations will be on display. The exhibition is drawn from a collection of more than 150 watercolor paintings, created between 1958 and 1973. Curtis found the subjects for her art near her home in St. Paul and then later Morris, Minnesota.
The CCAC will livestream an opening reception for the exhibit on its Facebook page on Friday, starting at 5 p.m. Andy and Michael Hayes, Curtis's grandchildren, have her paintings all set up as a traveling exhibit and have been moving it around the Midwest for years. The exhibit is presented by Curtis's surviving daughter and 13 grandchildren.
"I have tried to show the coloring and beauty of these flowers so even a child may recognize them and enjoy them when found," Curtis was once quoted as saying. "With the rare, hard to find flowers, I hope to help preserve the memory of their beauty."
Curtis, born in 1886, was the second of four daughters born to Fred and Sophia Krueger. Her father recognized that she had artistic talents, and arranged private lessons while she was in her teens. After graduating from Charles City High School, she received a bachelor's degree at Highland Park College in Des Moines. She married James Hubert Curtis in 1910. As she raised their five children, she self-developed her painting styles, using watercolors and oils.
At age 72 in 1958, she began a 15-year project to paint in watercolors the wildflowers indigenous to the upper Midwest. Over 13 years she produced about 250 plates of different wildflower species. At age 85, she felt she no longer could "do justice to the beauty of the wildflowers" due to failing vision, and an unsteady hand. She continued to research each subject, and created narratives on their lore.
"Flowers in all of their varying color and form have always intrigued me," Curis said. "Thus, in humble reverence, I offer these sketches fully aware they do not show the glow and glory of the flowers themselves, but in the hope that they may help others to experience the joy I have known because of our native wild flowers."