Posted on
Charles City Chamber organizing holiday lights driving tour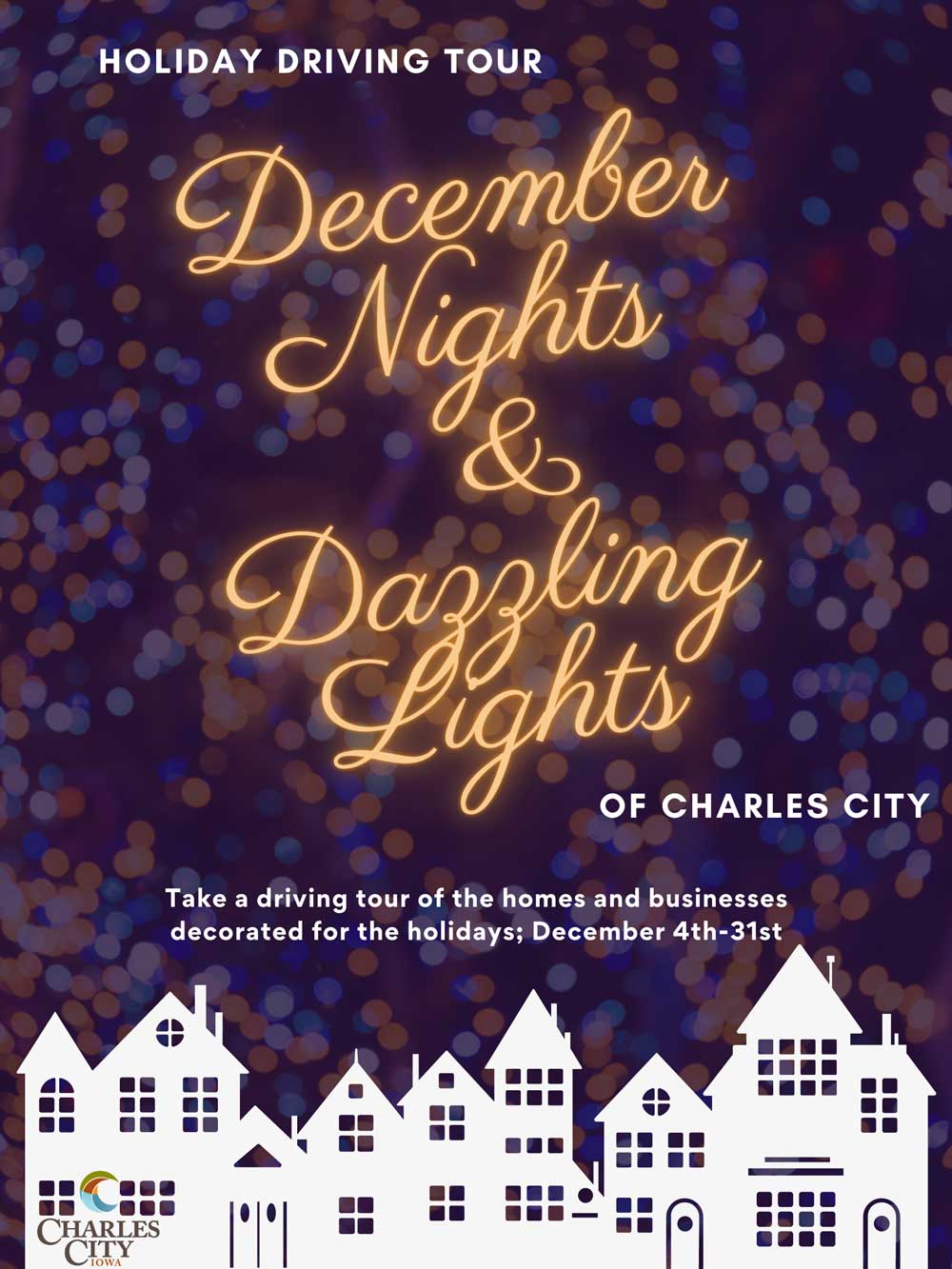 To The Press
Charles City residents and businesses are being challenged to help brighten things up this holiday season.
The Charles City Area Chamber of Commerce is promoting "December Nights & Dazzling Lights," a community-wide effort to decorate for the holidays and light up the night in Charles City.
There is no cost to be a part of this holiday driving tour around town, which will run Dec. 4 to 31 and is intended simply to have fun and raise everyone's spirits.
"This is an opportunity to step back, relax a bit and just enjoy the season and being a part of this community," said Charles City Tourism and Marketing Coordinator Ginger Williams.
"Who doesn't enjoy a good holiday display, whether it is creating one or driving around and checking out the sights?" she said.
Any home, business or group is invited to participate in the December Nights & Dazzling Lights, and can decorate in any manner desires.
Participants are asked to fill out the online registration form at https://form.jotform.com/203124805956052 by Dec. 1 and agree to be placed on a list of addresses and promoted as part of the holiday driving tour.
Participants should have their location ready to view by Dec. 4.
The route list will be provided as a digital download, and printed copies will be available at the Chamber office at 401 N. Main St. and at additional locations to be announced. Watch for details at charlescitychamber.com and on the Chamber Facebook page.
Awards and bragging rights will go to the locations judged to have the Best Classic Christmas Display, Best Single Decoration, Best Decorated Tree (visible from the street), Most Original Display and the Most Dazzling Light Display.
A panel of judges will determine the wining locations and the winners will receive a special sign to display in their yards or windows.
For more information contact the Chamber at (641) 228-4234 or email info@charlescitychamber.com.