Posted on
Movies returning to The Charles, starting April 2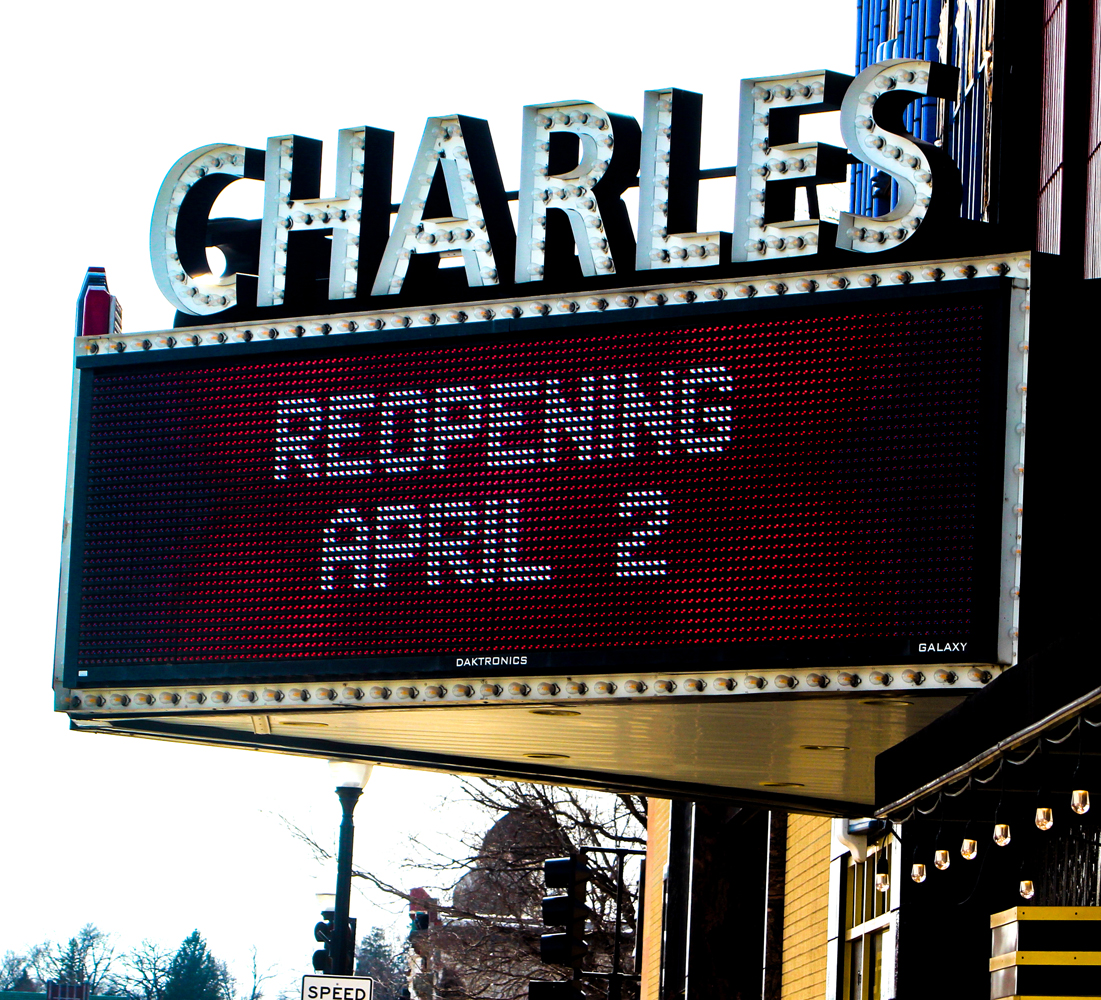 By James Grob, jgrob@charlescitypress.com
Starting April 2, movies are back at the Charles Theatre in Charles City.
"We decided that we are going to give it a try," said Charles Theatre Manager Karen Youngerman. "A lot of people are getting vaccinated, the governor has eased up on the restrictions and there are some decent movies coming out."
Movies will be shown on Friday, Saturday and Sunday at 7 p.m. for now, and the theater will reopen with the movie "News of the World" on the evenings of April 2-4.
"We're cutting back our nights to Friday, Saturday and Sunday, where before we were seven nights a week," said Youngerman.
Youngerman said a lot of area small town theaters are reopening in the coming weeks, and it is a step toward getting back to normal.
The Charles is opening up all its seats and asking people to behave safely and responsibly and distance themselves from each other.
Capacity at the theater is 316, and Youngerman said that at best, the theater would get half that many people, so movie-goers should be able to respect each other and keep a safe distance from each other.
She said that everything will still be well-sanitized, there will still be plexiglass up at the snack counter and people will still be asked to wear masks.
"Once they sit down, they can take them off, but when they're up and moving around, we'd really like them to wear the masks," she said.
All the typical snacks and drinks —and the theater's locally-famous popcorn — will be available for purchase.
The Charles Theatre had initially closed last March amid the spread of COVID-19. Since then it's been a lack of new movies being released and customers' hesitance to go to the movies that have kept the theater closed.
The theater reopened briefly in August, but is wasn't long until its doors were closed again. Youngerman said only older movies were available at that time, and they didn't draw in enough people for the theater to break even.
The film "News of the World" is an American Western drama, released this past Christmas, based on the 2016 novel by Paulette Jiles. It stars Tom Hanks, who plays a Civil War veteran who must return a young girl taken in by Native Americans to her surviving family.
"I realize 'News of the World' has been out for quite a while, but it's a Tom Hanks movie, and a lot of people like him," Youngerman said.
She said a lot of people around Charles City would rather see the movie on the big screen, rather than pay to watch it streaming at home, and she hopes it will draw customers in.
The theater has scheduled three children's movies the following three weekends in April, "to give something for the younger kids to do," Youngerman said.
On the weekend of April 9, the theater will show the new "Tom and Jerry," and scheduled the following weekends are "The Croods," "Raya and the Last Dragon" and "The Courier." Tickets are $3 for an adult movie ticket and $2 for a ticket for children (12-and-under) and seniors (55-and-older.)
"Right now, we don't have any matinees scheduled," Youngerman said. "I guess we'll just see how it goes."
The Charles Theatre, which was built in 1935, is one of only two theaters remaining in Iowa with an art-deco facade, and is the only one still operating. The theater is run by volunteers and owned by the Charles City Arts Council.
"We've been anxiously awaiting people coming back," Youngerman said. "We want them to have a safe experience at the theater."