Posted on
Marilyn Bouillon
Marilyn Bouillon, 75, of Greene, peacefully passed away Friday, Sept. 4, 2020, in Greene. Funeral service will be held 10:30 a.m., Thursday, Sept. 10, 2020, at St. Mary Catholic Church in Greene. Interment will be at Rose Hill Cemetery, Greene. Visitation will be 5–8 p.m., Wednesday, Sept. 9, 2020 at Retz Funeral Home, 519, N. 1st Street, Greene and continue one hour before the service at the church on Thursday. Expressions of sympathy may be sent to her family at P.O. Box 25, Greene, Iowa 50636.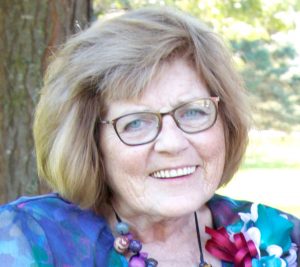 Marilyn Kathleen Bouillon was born May 9, 1945, in Ionia, Iowa, the fourth of 9 children born to Cyril and Marie (Huffman) Sinnwell. She was educated in the Nashua School District, graduating in 1963.
On June 20, 1964 Marilyn was united in marriage with Jerry Bouillon at St. Michael's Church in Nashua. They raised 3 children.
Marilyn worked various jobs throughout her adult life, and retired from Pfizer in 2010. While working at Pfizer and after retirement she owned and operated Bouillon Flower and Garden. She was a hard worker and was always at one job or the other.
Marilyn will be remembered for her spunky attitude and knowledge of all things concerning plants and flowers. She had a great spirit of getting to know people and engaging them in conversations about their lives. She had a great love of singing to her grandchildren, dancing and playing cards with her family and friends.
Marilyn is survived by her husband of 56 years, Jerry; children: Nanette (Tom) Spratt; Patrick (Kellie) Bouillon and Kip (Deb) Bouillon; grandchildren: Damian (Hannah) Spratt, Brett (Phil) Dane, Casie (Blake) Stroberg, Chase (Jasmine) Spratt, Jeffrey (Alexandria) Bouillon, Kirby (Brandon) Becker, Jennifer (Kelly) Warrick, Christina (Jon) Gambrell, Tricia (Stephen) Schwiering and Ashley (Steve) Schwiering; 11 great grandchildren and many brothers, sisters, nieces, nephews and friends.
She is preceded in death by her parents; 2 great grandchildren: Shanna and Thomas; her brother and sister-in-law: Dan and Sue Sinnwell.
www.retzfh.com.