Posted on
Albert 'Al' Valencia
Albert 'Al' Valencia died suddenly Sunday, Aug. 30 at Allen Hospital in Waterloo, IA, not COVID-19 related.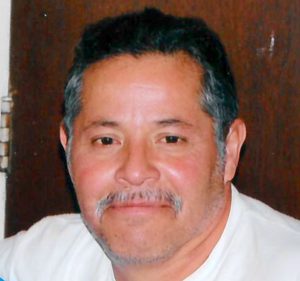 Al was born Jan. 8 1957 in Tucson, AZ, where he was raised in foster care until he was 18. He served in the Marines for two years and then settled in the Anaheim, CA, area. Al was happy to get acquainted with his eight siblings and other relatives.
Al lived in Charles City for the last 10 years working at Theisen's Home, Farm & Auto. He also enjoyed doing landscaping and lawn care for a few people. Al loved to visit and joke with people. He sometimes surprised people with his teasing. He also enjoyed fishing, but his favorite place to go was any casino.
Al is survived by six siblings and their spouses, many nieces and nephews, his Aunt Cruz Valencia, Uncle Peter Benavides and a special friend, Karen Hagarty.
There will be an informal celebration of life for Al on Thursday, Sept. 17 at Central Park at 6:30 p.m. to share stories and memories about Al. Please bring your lawn chairs and face masks. We will reschedule if it's raining.