Posted on
Community Notes: Pittman – Notes from a new council member
By Phoebe Pittman, Member, Charles City Council
To say that this year has been a challenging time would be, for many, an understatement.
As we approach winter it can be hard with short days and cold nights just around the corner to feel hopeful. However, I believe that when we face adversity we can choose to focus on the positive things that come from the challenges we have been through.
When I look back on what our community has done over the last year, I have reason to be hopeful.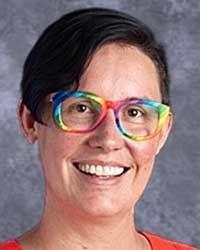 This past year Charles City has come together to celebrate even when it was difficult. Our community made changes and celebrated the 4th of July in an entirely new way this past summer.
When it was time for the Lions Club to have their annual pancake breakfast they rolled with the punches and arranged to have people roll on through to pick up their pancakes. The challenge of hosting our annual Spookwalk was solved in the same way when the community decided to make kids the star of a Spookwalk drive through parade.
When school opened, donations of masks and hand sanitizer came in from our community. The people of Charles City have shown time and again that resilience during times of adversity is what can allow us to see the positive and be hopeful in the midst of struggle.
The city has continued to work on a variety of ongoing projects including our wastewater treatment plant and our telecom project. These projects have faced challenges and delays, but hardworking people are making sure they stay on track.
While it was a disappointment to not open the pool this summer, the Parks and Recreation board has turned it into a positive by using this time as a chance to evaluate what changes and improvements should be made to our aging pool.
The city is about to embark on a goal-setting project which will allow us to set a clear path for what we hope to accomplish in the future. Goal setting, by its very nature, is an inherently hopeful task and I look forward to this project.
So as we approach the shortening days of winter I encourage you to look for the hope and joy in each day, because it's there.
From the smile on a child's face as they wave during a modified Spookwalk to the simple joy of driving over a freshly paved railroad track, there is light and joy to be found.