Posted on
Easy sailing over Sailors, Comet bowlers improve to 4-0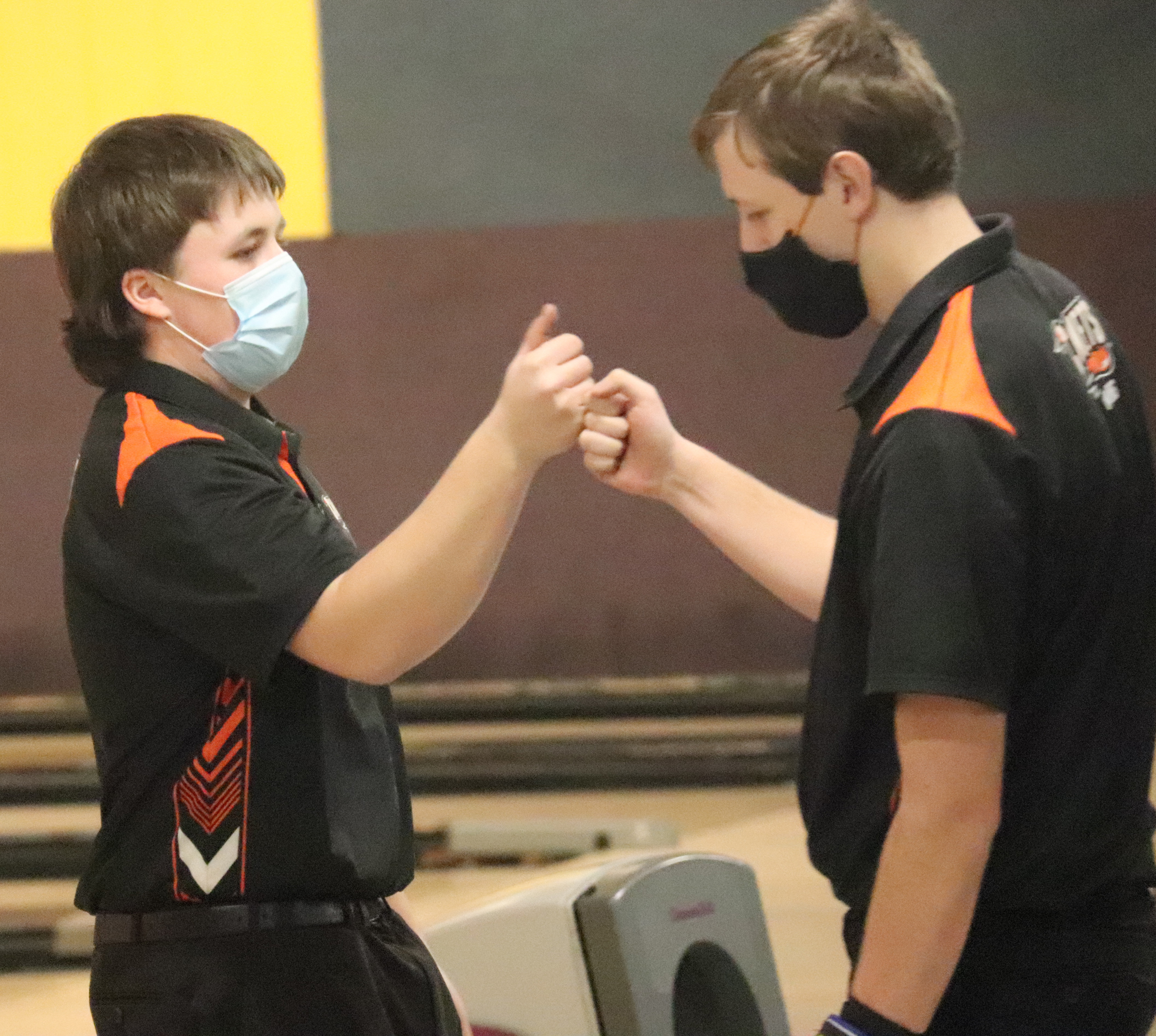 By John Burbridge
sports@charlescitypress.com
CHARLES CITY — There have been several former Charles City Comet bowlers who reached perfection on the lanes — repeatedly in some cases — after graduating from the program, but no active Comet has yet to roll a 300 game in a high school sanctioned match.
Some have come close as senior Cael Bohlen and former state girls champ Macy Ross both rolled 299s.
If Charles City does get that elusive perfect game, it might be achieved by the team itself.
While hosting Waterloo Columbus Friday at Comet Bowl, the Comet boys team took a perfect game into the ninth frame of the second Baker Rotation game only to get tapped and having to settle for an 11-strike 279 game.
This was after the Comets compiled an individual-round total of 2,189 (218.9 average).
With their lowest Baker game being a 198, the Comets averaged even better (227) while bowling as a team.
Both rounds totalled 3,323 which is the highest of the season but a little more than 50 pins shy of the boys' school record.
Bohlen was the Comets' top individual with a two-game series of 485 followed by Nathan Girkin (482), who bowled the highest game of the night (255).
Leadoff man Kaleb Cotton had a two-game series of 446 with Koyer Kellogg (392) and Dillan Ross (384) rounding out the scoring for the Comets (4-0), who finished nearly 1,500 pins ahead of the Sailors.
Landon Luft, who bounced back with a 204 second game after a 152 first game, was the sixth varsity bowler for the Comets.
The Comet girls also improved to 4-0.
Brianna Ross (416 two-game series), Heather Viers (385), Sarah Mitchell (368), Imagine McHenry (326) and Claire Girkin (267) led the way for Charles City, which defeated the Sailors 2,576-1,680.
"The girls picked up a lot of their one-pin spares, especially the 10-pin," Charles City head coach Doug Bohlen remarked. "We worked on that this week during practice. It's nice to see it pay off."
With bowling being one of the more popular activities during the winter holidays, Charles City will likely be ready to roll when it returns from the break while hosting Decorah Jan. 8 at Comet Bowl.