Posted on
Comet coach trying to get Gil Hodges inducted into Baseball HOF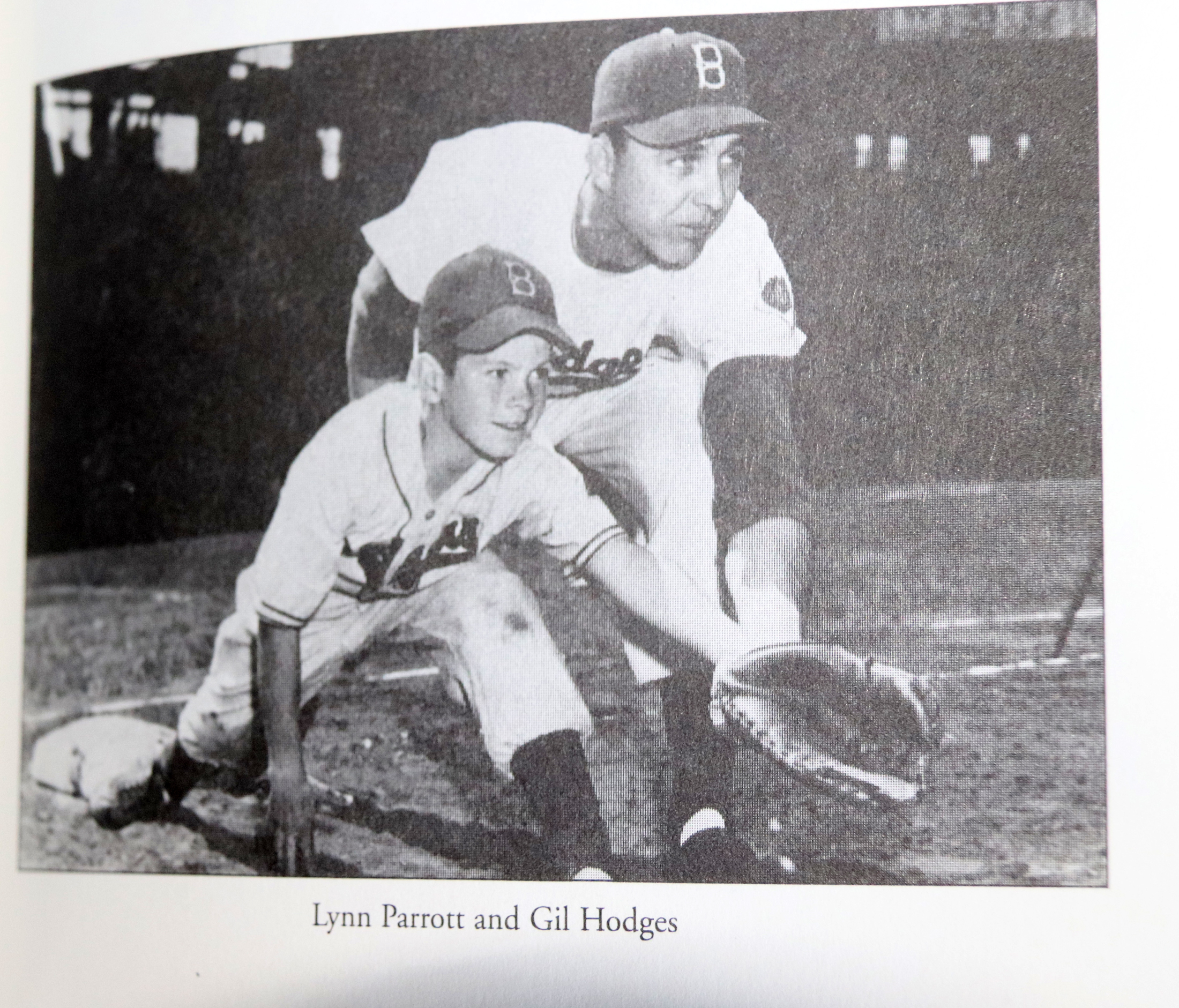 By John Burbridge
sports@charlescitypress.com
Leo Durocher is famous for the statement Nice Guys Finish Last.
But he also reminded Brian Parrott No Good Deed Goes Unpunished.
Parrott is the Charles City Comets tennis coach. Before coming to Iowa, Parrott made a name for himself as a sports and entertainment promoter. Parrott took it upon himself to promote Durocher's imminent yet overdue induction into the National Baseball Hall of Fame.
"Durocher didn't want to campaign for it because he thought they may keep him out longer just for him doing so," Parrott said, "but I thought an appearance on Larry King's show, just to talk about baseball … nothing about the hall of fame … might help.
"I gave out Durocher's private number to the show thinking that Larry King himself would give him a call. But when one of King's producers called instead, Durocher got back to me and screamed 'How dare you give out my number!'"
It was the type of "Leo the Lip" wrath that even baseball's foremost dignitaries of the likes of Babe Ruth, Ty Cobb, Ernie Banks and Jack Brickhouse couldn't escape from.
Durocher eventually was enshrined with his contemporaries as well as his adversaries, but it was three years after his death in 1991.
Now Parrott is trying to drum up support for another late Dodger: Gil Hodges.
"You look at the leaders in home runs and RBIs in all of Major League Baseball during the 1950s … Gil is ranked second in both categories ahead of many hall of famers," Parrott said. "He was also an excellent fielder."
Hodges certainly has HOF credentials. During his 18-year career all with the Brooklyn and Los Angeles Dodgers, Hodges clubbed 370 home runs, drove in 1,274 RBIs, was an eight-time all-star selection, was awarded three gold gloves at first base, and made seven World Series appearances as a player with titles in 1955 and 1959.
And like with most players of his era, Hodges's MLB career was stunted by serving his country in World War II as the United State Marine was awarded a Bronze Star Medal with a "Combat V" for heroism under fire.
Hodges has been considered for the HOF before. He's accumulated the most votes for enshrinement than any player not inducted. Hodges consistently got favorable nods from more than 50 % of the ballots cast — three times more than 60 % — during his 15-year span of conventional eligibility which ended in 1983 when approval topped off at 63.4 %. (75 % of the vote gets you in).
Hodges appeared on several subsequent ballots cast by the HOF's "Golden Era Committee" which considered players active within 1947-1972. Thus far, only Ron Santo has received a "Golden Era" induction.
A revamped "Golden Days Committee" catering to players active within 1950-1969 was set to cast its votes this December with Hodges on the ballot. Due to the pandemic, the election has been pushed back to 2021.
"They're not going to release the names of the voters until the week of the election," Parrott said. "They don't want people trying to lobby them beforehand."
In part, the reason why Parrott is going to bat for Hodges, a chain-smoker who died of a heart attack in 1972 at the age of 47, is that he grew up with the Dodgers. And by that we don't merely mean rapturously listening to play-by-play of "Dem Bums" on his family's Philco radio.
Parrott's father, Harold Parrott, was the traveling secretary and special assistant to Dodgers' president Branch Rickey. Parrott and his older brothers Lynn and Tod would often frolic with the team, sometimes in their own Dodgers uniforms with Ebbets Field serving as their sandlot.
Hodges was among the Parrott boys' favorite players, often taking time to teach them fundamentals and letting Brian use his glove for a photo shoot with Nat King Cole promoting a baseball-themed single.
Though no man stands so tall when he stoops to help a child, he also shows his mettle when he has a teammate's back during fraught times.
"Gil was a great hitter and a great fielder," said former teammate Carl Erskine, "but there are a lot of things about Gil that you didn't see in the box score."
Erskine credits Hodges for helping and standing up for Jackie Robinson after Robinson bravely broke MLB's color barrier in 1947.
"A lot of people weren't too happy about Jackie playing with us," Erskine said, "including some players. But whenever there was a pile-up at second base, someone trying to take Jackie out, Gil was right there to break it up.
"He was a great leader … on the field and in the clubhouse."
An all-star and World Series champion who has two no-hitters to his credit, Erskine is one of the last surviving Brooklyn Dodgers. At 93 years old, he still lives in Anderson, Indiana — the place he was born.
"We have lobbied in the past for Gil, and about three or four times we were encouraged that he was finally going to get in," Erskine said. "He always misses out. Hopefully, he gets in this time. This might be his last chance."
Erskine and Hodges, a native Hoosier himself, are both in the Indiana Baseball Hall of Fame. Hodges is also in the New York Mets Hall of Fame as he was the manager for the 1969 "Miracle Mets" who shocked the planet when they defeated the Baltimore Orioles in the World Series just seven years removed from their infamous inaugural season in which they set a MLB record for futility with just 40 wins.
Late in the '69 season, the Mets were trailing the Chicago Cubs by 9 ½ games for the first-place playoff spot in their division before the Mets went on their breathtaking surge. Incidentally, Durocher was the Cubs' manager at that time.
"You either make it as a player or make it as a manager, and Gil was also a good manager," Erskine said. "They don't combine player and managerial careers to consider for overall contribution, but maybe they should."