Posted on
Charles City YMCA Spook Run 5K going virtual over two weeks (Oct. 12-25)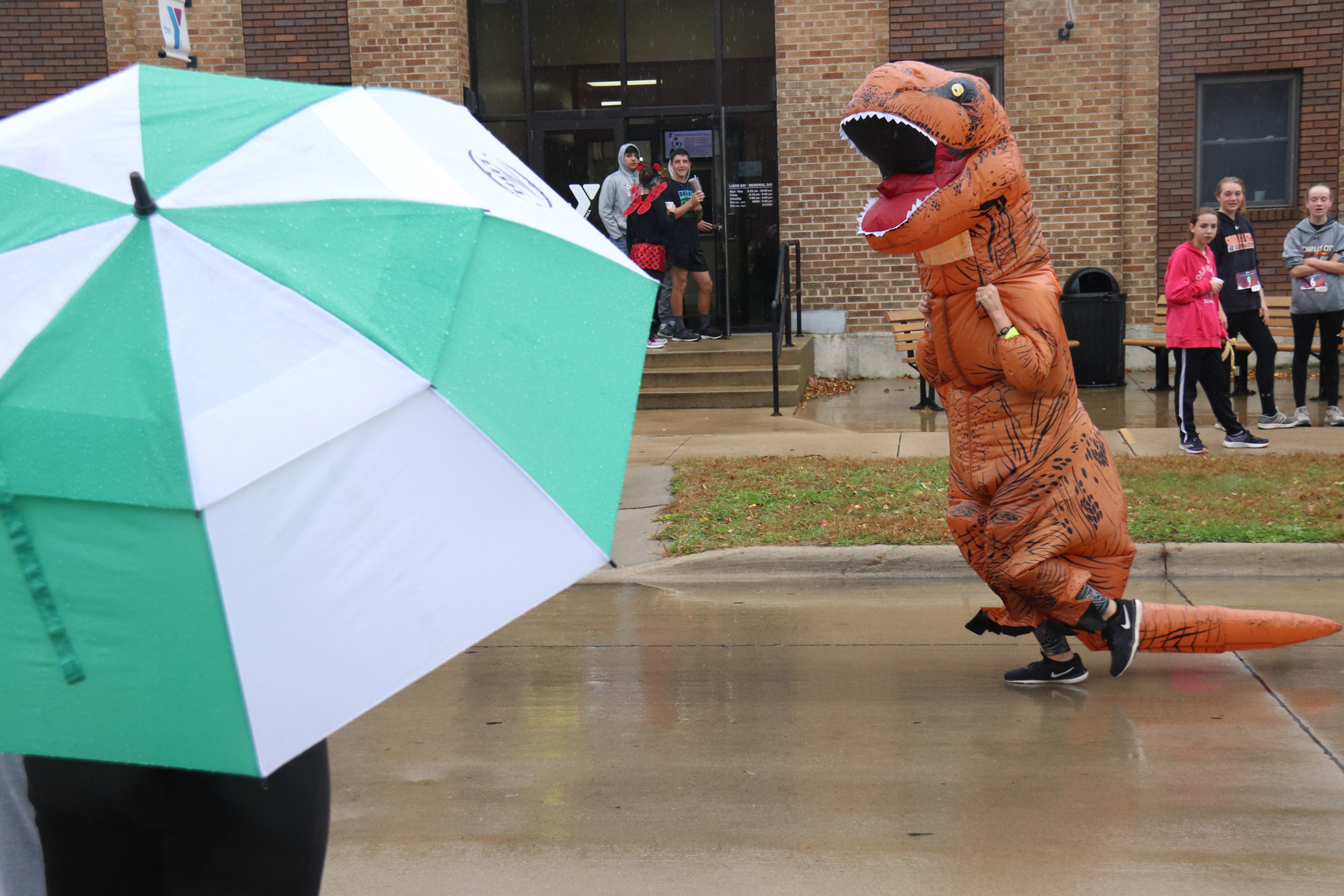 By John Burbridge
sports@charlescitypress.com
CHARLES CITY — The Charles City Family YMCA's Spook Run 5K will be held more in … um … spirit this year.
"The race has always been an important community event at the YMCA," said Jaime Caffrey, program director at the Y. "There are people who do it every year.
"We were definitely going to hold it this year. But seeing examples from other races and what they did during the pandemic, we decided to make it a virtual event."
So instead of having runners gather at one starting line on the same morning at the same time like most normal road races during normal times, this year's 42nd annual 5K will be run over a course of two weeks — Oct. 12-25 — starting next Monday.
"The race can be run at any time during that time period," Caffrey said.
Registration deadline is on the first day of the race, but Caffrey said they may offer a couple of days grace for late sign-ups.
All those who register get the race's 2020 commemorative T-shirt — arguably the scariest of the series featuring the ubiquitous ball with nodules on it chasing a running dead zombie … a familiar scene from a horror movie that may seem a little more familiar and realistic these days.
Those who finish the race are entitled to an award prize. This is where the honor system comes into play.
"You can run or walk your 5K on your own … outside, inside … even on a treadmill," Caffrey said. "We just ask you to take a picture of yourself before, during or after … or even take a picture of your watch or fitbit for proof. Of course, someone can just walk around this building and take a picture of themselves and there's no way we're going to know. But most people are honest about things like this."
Photos may be shown at the YMCA or emailed to Caffrey at jaimecaffrey@gmail.com to claim the award prize.
"Some people like to dress up for this, and we may post pictures on our website if the runners allow us to do so," Caffrey said.
Unlike Spook Runs before, there will be no times posted and overall and age-group placings.
Runners and walkers may register at the YMCA, 800 Hulin St., or online at charlescityymca.com