Posted on
Comets fall to No. 5-ranked Clear Lake in home opener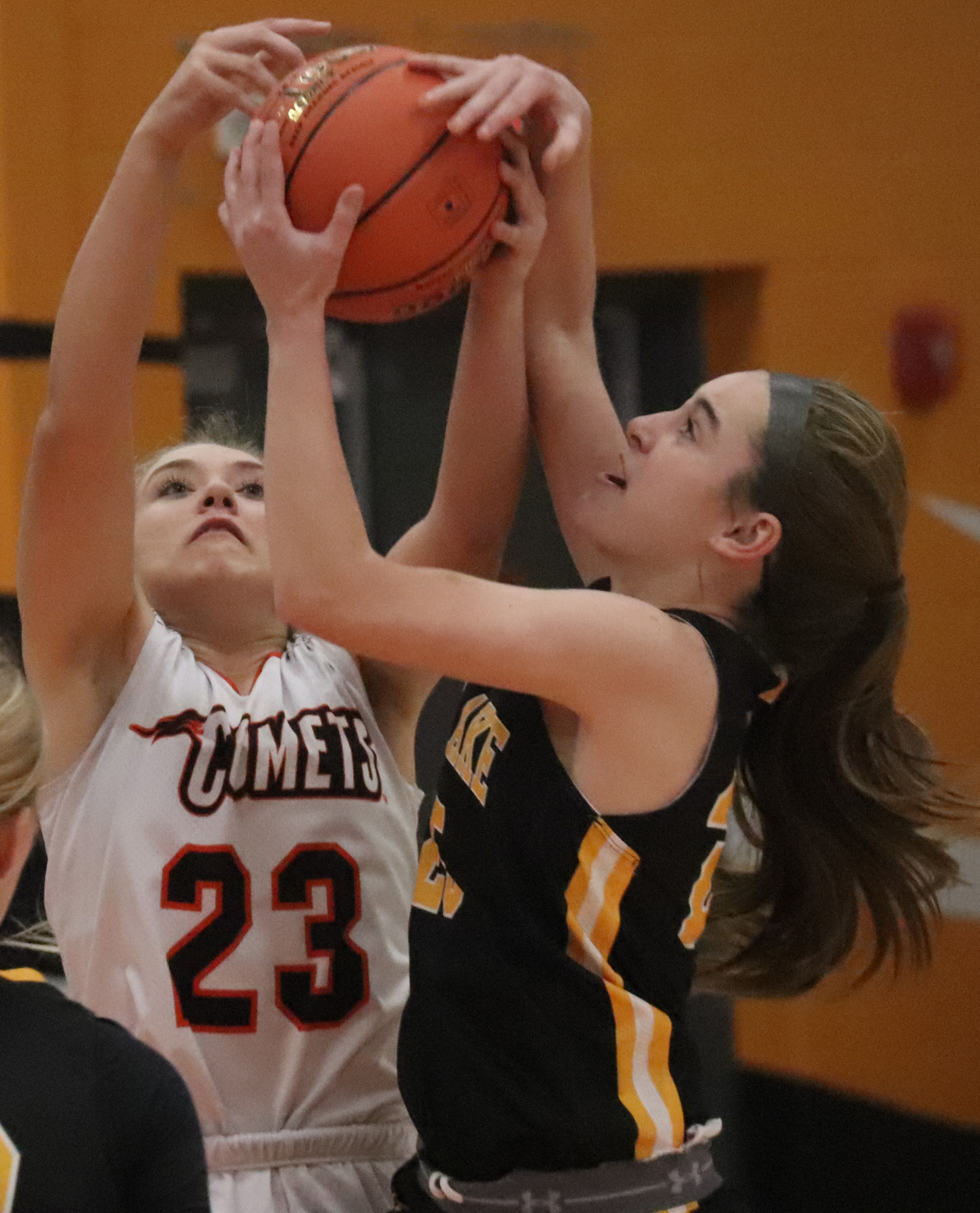 By John Burbridge
sports@charlescitypress.com
CHARLES CITY — In what has become a pre-Thanksgiving tradition, the Comets were thrown to the Lions.
Literally as well as metamorphically.
Charles City hosted Clear Lake in the teams' semi-annual non-conference girls basketball opener on Tuesday.
The Lions, who are ranked No. 5 in the Class 3A according to Iowa Girls High School Athletic Union's preseason rankings, are coming off a season from where they reached the State Basketball Championships semifinals before being eliminated by eventual champ Bishop Heelan, which rallied in the fourth quarter to escape the Lions, who led throughout most of the game.
At one point against the Comets on Tuesday, the Lions trailed after Charles City junior Ashlyn Hoeft completed a 3-point play to put her team up 3-2 a little less than two minutes into the contest.
But Charles City was playing without All-Northeast Iowa Conference guard Lydia Staudt, the team's best ballhander under pressure, and that sure didn't help the Comets, who struggled against Clear Lake's trapping press and eventually lost 76-18.
The Lions had four double-figure scorers with Chelsey Holck leading way with a game-high 19 points.
Jaden Ainley added 14, and Brooklyn Eden and Xada Johnson each scored 10 for Clear Lake.
Hoeft led the Comets with 7 points.
Charles City freshman Madison Lensing and sophomore Ava Ellis each had 3-point field goals for the Comets, who will travel to Independence on Monday (Nov. 30) for their next game.